Mini-break or short break cruises are perfect for a number of reasons. They're ideal if you're short on time, you don't want to spend a lot, you need a quick cruise fix, or you just want to try out cruising for the first time.
Cruise lines tend to fill short-break cruises with many elements of a longer voyage, but they just pack them into a few days. These cruises are proving especially popular with multi-generational family groups, as there are activities to suit every age.
Not all are bargain-basement priced -- that depends on the ship and the sail date -- but some start from as little as £50 a night (for a comprehensive list of affordable cruises check out our piece: Can You Cruise for £75 a Day?.
In terms of sailings from the UK, P&O Cruises are the leaders in this field. The line offers a large number of two, three and four-day cruises from Southampton to the Channel Islands, France, Belgium and the Netherlands. Other lines include Fred. Olsen Cruise Lines, Saga Cruises, Cruise & Maritime Voyages, Hebridean Island Cruises and Royal Caribbean (during the summer).
Further afield, if you're prepared to fly, there are lines including Hurtigruten and Celestyal that offer short-break cruises around Norway and the Greek islands. Norwegian Cruise Line, meanwhile, offers a short cruise from Miami to Havana.
Read on for our choice of the best ships for a mini-break cruise.
1. Celestyal Olympia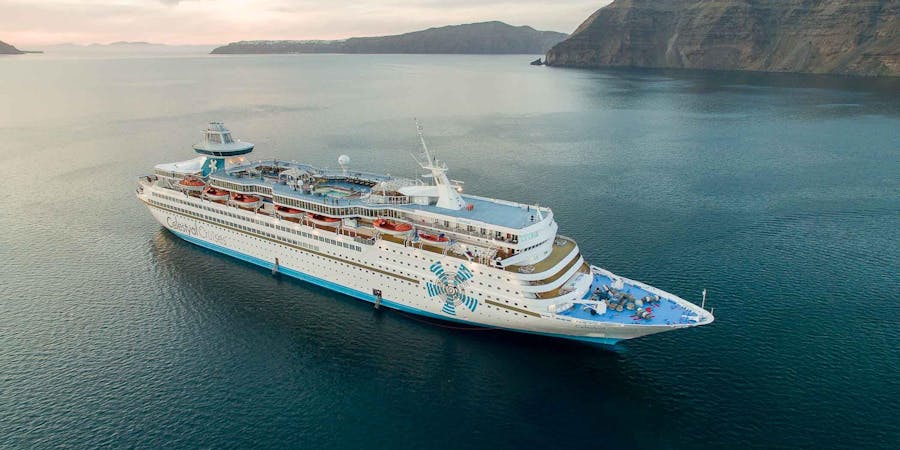 Why is it good for a short break cruise?
Celestyal Cruises' Olympia is the perfect ship for a few days' island hopping around Greece thanks to its expertly conceived three and four-night cruises that call at best-loved destinations. Its clever combination of half days on two islands in one day and late departures mean you see more than you might expect on such a short trip.
All meals are included so you can have lunch onboard after a morning on one island, sunbathe around the pool until you arrive at another, and watch the sun set from a Greek taverna before returning to the ship for dinner thanks to late departures.
Where does it go?
Newly refurbished Celestyal Olympia's four-night cruises are return-trips from Piraeus in Athens that call at Mykonos, Patmos, Rhodes, Crete and Santorini as well as Kusadasi in Turkey where you can join an excursion to the ancient ruined city of Ephesus. An early evening arrival in Mykonos means you either have a quick dinner onboard then spend your night in the island's bars until the 11pm departure -- or you can eat in one of the harbour restaurants and watch the sun drop into the sea as you dine.
There's a full day in Rhodes and the late afternoon arrival in Santorini means you miss most of the crowds and have time for a cliff-top drink overlooking the island's sunken volcanic crater before the 9.30pm departure.
Ship highlights
Authentic Greek food and drink is what makes this cruise line so different from its rivals, so expect a largely Greek menu with a few international dishes in the main Aegean Restaurant and smaller Galileo Room. Both serve the same menu.
There's also an open-air poolside grill with BBQ menus most evenings in the summer and the Leda buffet has seating that can be al fresco when the weather is good.
Celestyal Olympia takes just 1,664 passengers and rarely feels overcrowded, but it's very family-friendly so if you want a quieter spot than around the pool head for the back of the ship where Argo is a good open-air bar and café.
Note: Olympia had a major refurbishment in 2014 and another recent update but at nearly 40 years old there's no getting away from the fact that there are only nine balcony suites.
---
2. Hurtigruten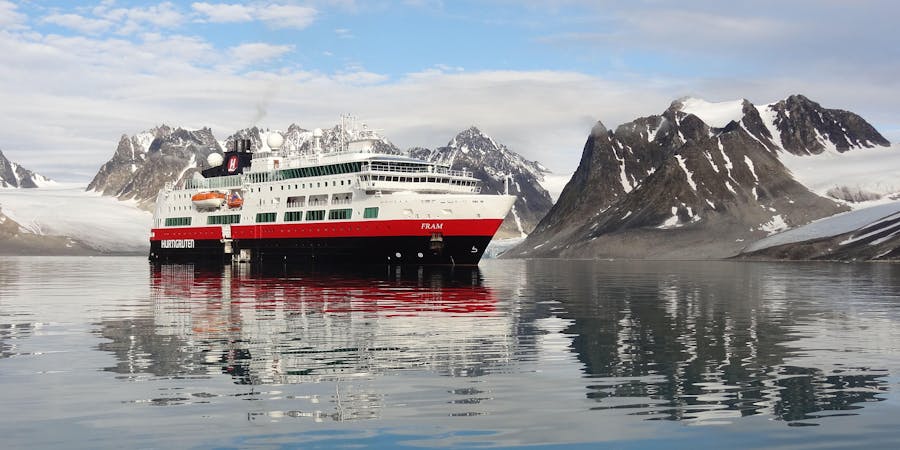 Why is it good for a short break cruise?
Hurtigruten is a specialist Norwegian cruise line that is also a ferry and freight operator so during its five-night Classic Voyage South cruises from Kirkenes to Bergen you will see as many ports as other cruise lines cover in a fortnight or more.
The ships call at between four and eight ports a day, so time on land can be limited but there is much to see from the ship as it sails in and out of fjords and between islands, not least the Northern Lights between late September and March -- as well as watching out for whales, porpoises, dolphins and sea birds.
Departures are daily, all year round, and there are six-night cruises going north from Bergen to Kirkenes, with similar itineraries.
Where does it go?
The five-night cruises leave from Kirkenes in the far north of Norway, near the Russian border, and the most northern port Hurtigruten sails to. You'll duck into well-known ports such as Honnigsvag, Hammerfest, the Lofoten Islands, Svalbard and Molde on this itinerary. The main ports of call, where you get more time to explore, are Mehamn, Tromso (where a short overnight stop gets you into the city just in time for a midnight concert at the Arctic Cathedral and places you in Harstad by morning), Stamsund, Bodo, Rorvik, Trondheim, Alesund and Bergen -- the final port. There are just as many ports that most of us have never heard of, so these cruises offer a fascinating insight into life in these isolated coastal towns.
Ship highlights
The ships that sail these short itineraries north and south are more like ferries than cruise ships in terms of onboard facilities and entertainment.
But it's exciting to be on such a voyage of discovery and the food is excellent -- all fresh and local produce.
The cabins are comfortable and well designed, although small, but there are lounges with panoramic views and bars
---
3. MSC Preziosa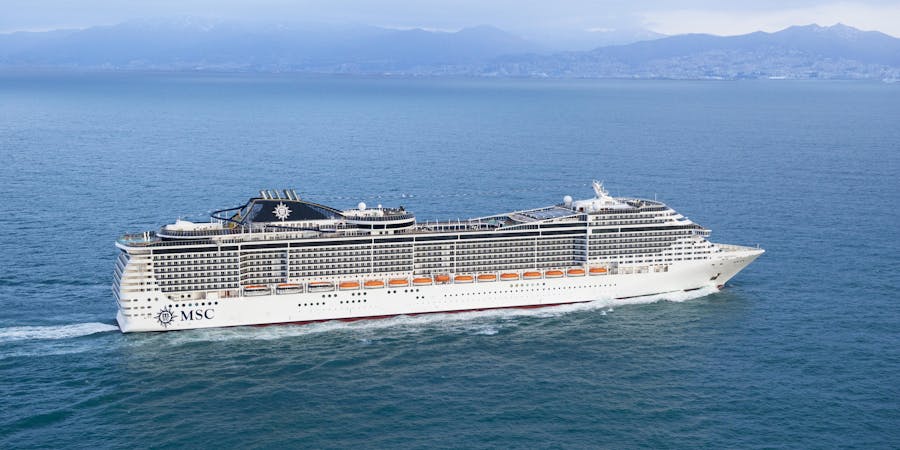 Why is it good for a short break cruise?
Based at Genoa on the Italian Riviera, MSC Preziosa is within easy sailing distance of all the top destinations in the Western Mediterranean and offers a selection of one, two, four and five-night cruises as well as a full complement of onboard dining and entertainment for all ages.
Families are particularly well catered for, with excellent kids' clubs and amusements, but this sophisticated ship also has butler service and private facilities in its MSC Yacht Club section for those choosing to get away from the crowds.
Where does it go?
These short cruises are focused on France and Spain with Barcelona, home to Gaudi's stunning architecture, sometimes a departure port. Four-night itineraries can include Palma on Spain's Balearic island of Mallorca, but even the shortest trips include Marseille, over the border in France and the gateway to Provence.
Ship highlights
For extra luxury a stateroom in the "ship within a ship" MSC Yacht Club section is unbeatable but this 3,959-passenger vessel has a luxurious Euro-bling feel thanks to its Murano glass decorations and its signature Swarovski-studded staircases.
Entertainment ranges from one of the longest water slides at sea to a 4D cinema and glitzy Platinum Theatre where the nightly productions feature amazing costumes.
There's a good mix of free and paid-for dining with an Eataly a la carte restaurant, known for its focus on the "slow food" movement of authentic Italian food.
---
4. Ventura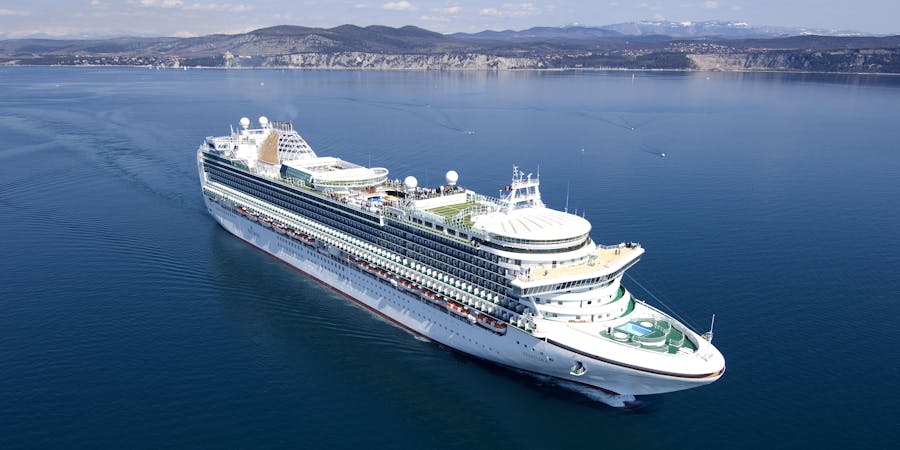 Why is it good for a short break cruise?
P&O Cruises' Ventura was refurbished in 2018 and is both family-friendly and distinctly British, with a good range of solo cabins and activities for singles. All its short break cruises -- two, four and five-nights -- are return trips from Southampton, so it's simple to get to, and although that limits itineraries to Northern Europe the onboard ambiance is relaxed, the menus are mainly British and there are tea and coffee-making facilities in the cabins. It's also gratuities-free.
Where does it go?
There are several opportunities to sail to St Peter Port in Guernsey but most of Ventura's short trips focus on sailing to Zeebrugge for easy excursions to the chocolate box city of Bruges, or to the Netherlands for a day in Amsterdam.
The longer, five-night trips can include Hamburg -- Germany's River Elbe port with its Reeperbahn links to The Beatles and historic warehouses in the emerging HafenCity quarter.
Ship highlights
Children's facilities are particularly good, with a night nursery for fours-and-under plus early children's tea so parents can enjoy their evenings.
As this is a British ship, entertainment can include stand-up comedy as well as live bands and P&O's revolutionary magic show "Astonishing".
The food is also very good in the free restaurants, with Gala Dinner menus by Marco Pierre White and a good selection of Indian dishes as well as British specialities such as sticky toffee pudding.
---
5. Marco Polo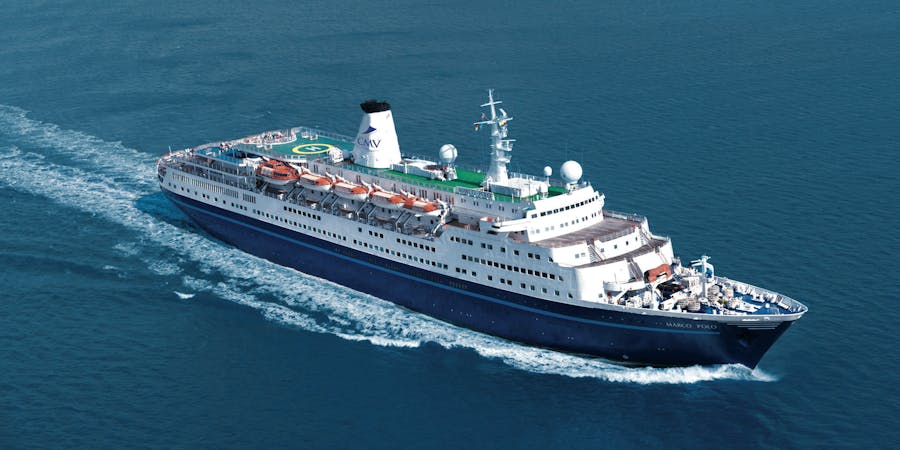 Why is it good for a short break cruise?
Another distinctly British ship, but Cruise & Maritime Voyages' Marco Polo is strictly adults-only, except for the occasional over-16 travelling with family. It also has short-break departures from a variety of British ports, including Newcastle, Rosyth and Bristol Avonmouth as well as Portsmouth and London Tilbury.
The one and two-night trips are essentially repositioning cruises, for instance from Newcastle to Rosyth near Edinburgh, but they include dinner and a night's entertainment as well as breakfast before jumping ship.
The Rosyth to London via Newcastle cruise is a bargain -- in fact all CMV cruises are well priced -- and there are also three and five-night cruises that are round-trips.
Where does it go?
Apart from the repositioning cruises around Britain there are some attractive short breaks from Bristol, such as its five-day French Festive Getaway that cruises up the River Seine to Honfleur and Rouen. There are also a couple of round-trips from Bristol to Ireland, including an overnight in Dublin, and another that goes to Dublin and Cobh for excursions to Cork.
Ship highlights
Launched in the mid-1960s as a Soviet liner, Marco Polo is a classic cruise ship from an era before balcony cabins and multiple dining options, so it tends to appeal to older cruise fans.
It has spacious teak decks, a lovely pool at the back of the ship and, with just 800 passengers, there is no problem with overcrowding, while getting off to visit ports of call is a fairly swift process.
With its Soviet interiors long gone, Marco Polo's lounges and bars are comfortable without being glitzy, with a country house style that its passengers love.
---
6. Aurora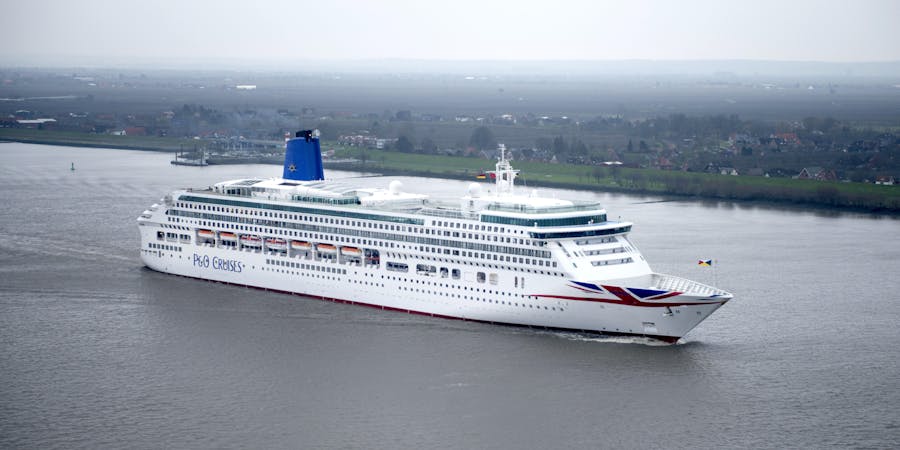 Why is it good for a short break cruise?
P&O Cruises' Aurora is now an adults-only ship after a refit and refurbishment in April 2019, so it's perfect for a short break on a state-of-the-art ship where you can just relax with your partner or friends.
A mid-sized classic cruise ship, Aurora appeals to those who like the relaxed yet traditional style P&O Cruises is so good at delivering.
It offers a series of two and four-night northern Europe return-trips from Southampton, including one in December that gives you the opportunity to go Christmas shopping before celebrating the festive season back onboard with an evening of good food and great entertainment.
Where does it go?
There's a summer two-night cruise to St Peter Port, Guernsey; as well as a four-nighter to Guernsey and Belgium. This itinerary stops at St Peter Port, then there's a day at sea, before the ship heads up to Zeebrugge in Belgium so passengers can visit Bruges or the First World War battlefields at Ypres. Another offers an overnight stay in Amsterdam then there is the Christmas cruise to Bruges.
Ship highlights
Those who like to stay active will love the skydome over Aurora's Crystal Pool, which means you can go for a dip whatever the weather, and activities including yoga and pilates classes.
Those who just want to relax can enjoy the Sindhu Indian-fusion restaurant; or the excellent Glass House wine bar with wines curated by wine guru Olly Smith and a choice of tapas-style snacks. Both are paid-for restaurants, but there are two main free restaurants where the food includes Marco Pierre White dishes and afternoon tea at 4pm.
---
7. Norwegian Sky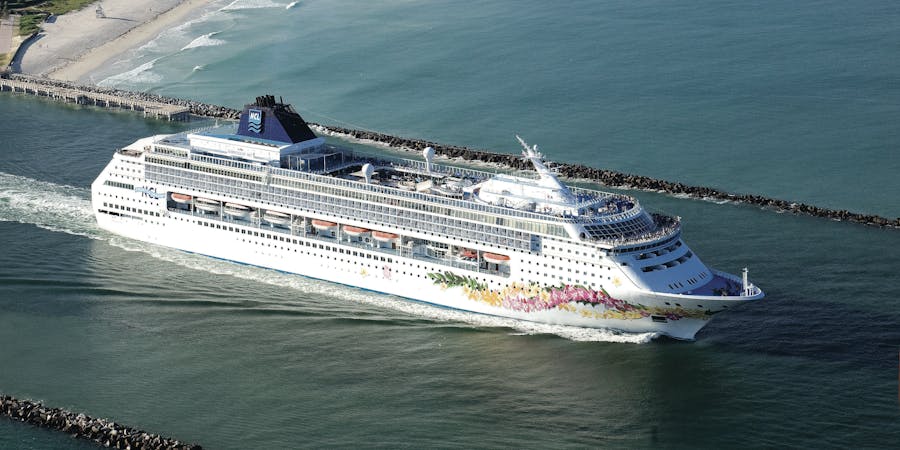 Why is it good for a short break cruise?
Norwegian Cruise Line's Norwegian Sky was refurbished from bow to stern in 2019 with eight new venues introduced and all its cabins upgraded, which makes its regular three and four-day breaks from Miami even more tempting.
Fly-cruise packages from the UK are available or you can just go cruise-only if you want to make it part of a longer trip to the States. It's a mid-size ship with just 2,004 passengers and 10 dining options, plus a free open bar and lots of entertainment for children.
Where does it go?
Choose between three-day Miami return-trips to the Bahamas, with a day at Great Stirrup Cay and another at Nassau, or the four-day Cuba and Bahamas round-trip, which includes an overnight in Havana as well as a day on the beach at Great Stirrup Cay. There are also three-day Bahamas round-trips that call at Key West in Florida and four-day round-trips with Grand Bahama Island added to the Great Stirrup Cay and Nassau itinerary.
Ship highlights
Norwegian's fleet-wide Norwegian Edge enhancement programme has brought its oldest ship up to scratch and its all-inclusive sailings are likely to please many British cruise fans.
Complimentary dining in the updated main restaurants and buffet includes fresh-made bread and pastries while the for-fee Pinnacle Lounge now has a Sushi Bar.
There's live music and tribute bands in the "Rock You Tonight Show" as well as a talent competition and facilities include five outdoor hot tubs, two large outdoor pools, Splash Academy with a children's pool for three to 12 year olds and a teenage hangout plus sports deck and golf driving net.
---
8. Diamond Princess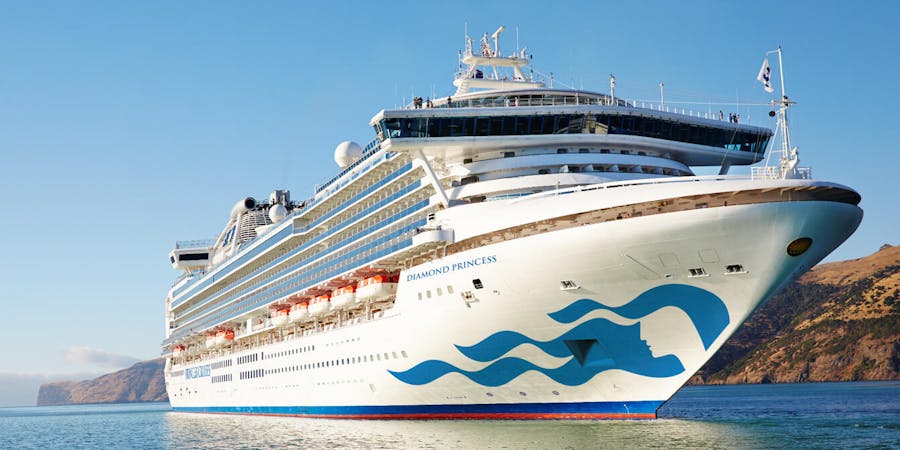 Why is it good for a short break cruise?
After a multi-million-pound refit in January 2019 Princess Cruises is positioning Diamond Princess in the Far East to overlap with the 2020 Tokyo Olympics and Paralympics in Japan. It has three, four and five-day cruises available.
Where does it go?
As well as full-length cruises Diamond Princess has a range of taster short breaks around Japan and Korea. These mostly leave from Yokohama near Tokyo or Kobe and visit destinations including Nagasaki, best known for its Atomic Bomb Museum and Peace Memorial Park; Shimizu, for excursions to Japan's sacred volcano Mount Fuji; Okinawa island, the birthplace of karate, and Busan -- South Korea's city of high-rise towers and ancient Buddhist temples.
Ship highlights
Diamond Princess is the only ship in the fleet to have an Izumi Bath, an 8,800sq ft outdoor bath and garden area with steam rooms, saunas, hot tubs and ocean views from the back of the ship, which was built in Japan in 2004. It also has a sushi bar and traditional Japanese music and entertainment on offer.
The updated Movies Under The Stars experience now includes better surround sound and pool deck LED lighting and the Lotus Spa & Fitness Centre has been upgraded.
The 2,600-passenger ship also has excellent children's facilities, Broadway-style shows, four pools and an adults-only Sanctuary that includes a restaurant.
---
9. Queen Mary 2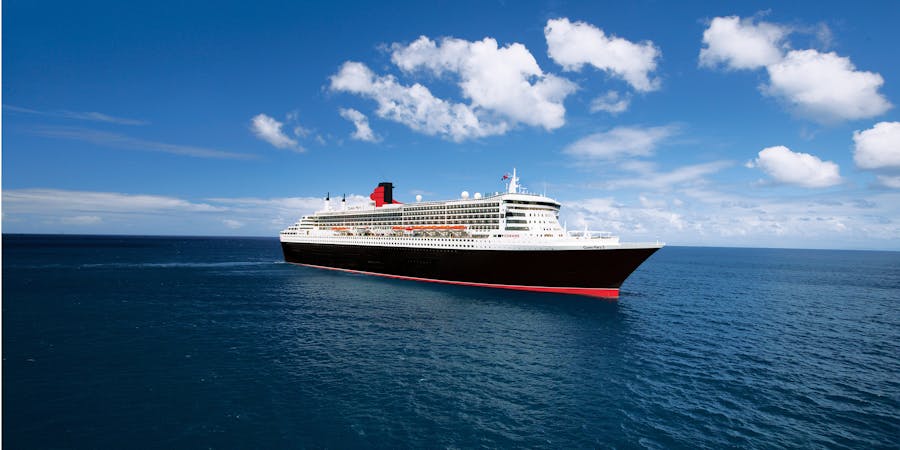 Why is it good for a short break cruise?
Cunard's ocean liner Queen Mary 2 was built for transatlantic crossings, but you can experience the old-world luxury of this grande dame on one of its many short trips over to Germany.
The ship's much-heralded 2016 "remastering" added purpose-built single cabins and sorted out the clumsy design of Kings Court Buffet to create a more contemporary feel while still retaining its Art Deco-style interiors.
They may only be two or four-night cruises but you can still enjoy the grandeur of the main restaurants, afternoon tea served by white-gloved waiters in the Queen's Room and an evening at the theatre or dancing on a sprung dance floor.
Where does it go?
Hamburg on Germany's River Elbe is Queen Mary 2's second home in Europe. Locals line the river bank to wave whenever the 2,695-passenger ship sails in and there are two-night voyages available from Southampton or Hamburg.
Three or four-night round-trips from Southampton go to Belgium for the Christmas market at Bruges or there are early summer sojourns that will take you to Zeebrugge and St Peter Port -- in a similar itinerary to those available on sister cruise line P&O Cruises. There is also a two-night voyage to Cunard's spiritual home, Liverpool, to dock beside the Cunard Building on the River Mersey -- one of the city's beautiful riverside Three Graces buildings.
Ship highlights
The Britannia Restaurant, although only for standard passengers rather than the more expensive Princess Grill and Queens Grill, is absolutely sumptuous -- and complimentary.
Daytime activities include the ship's Planetarium shows three times a day, all free; complimentary drama workshops with Royal Academy of Dramatic Art actors -- plus free RADA productions -- and highly recommended is at least a few hours in the truly elegant spa. Unfortunately, that's not free.
There's also a kennel for cats and dogs if you can't bear to be parted from your pet.
---
10. Navigator of the Seas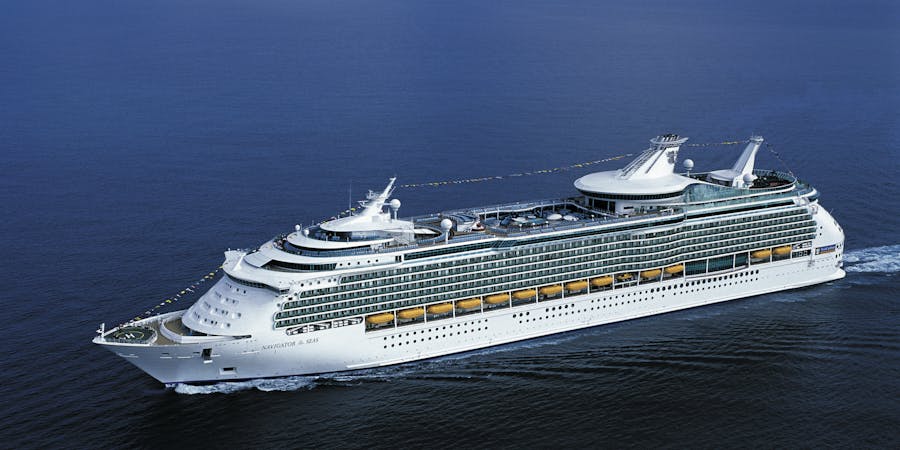 Why is it good for a short break cruise?
Two new waterslides -- the longest at sea -- and new restaurants fitted during Royal Caribbean's early 2019 refurbishment of Navigator of the Seas means its three and four-night Caribbean cruises from Miami this summer will be even more fun than before.
The pool area has also been redesigned with a new Caribbean vibe and a Splash Pad for young children, while the new two-level Lime and Coconut pool bar has live music well into the evening.
There are also new activities such as the glow-in-the-dark laser tag in Studio B, a new Adventure Ocean youth program and redesigned Living Room for teenagers, making Navigator a real family weekend away ship.
The updates are part of RCI's $900 million Royal Amplified modernization.
Where does it go?
RCI's new private island in the Bahamas, Perfect Day at CocoCay is a highlight of Navigator's regular short return trips from Miami to the Bahamas. Most of the beach activities are free and there are five complimentary dining venues, plus paid-for attractions such as Thrill Waterpark and the Up, Up and Away helium balloon, which floats guests 450 feet above the cay.
The cruises also go to Nassau, capital of the Bahamas, with British colonial buildings, good shopping and white sand beaches.
Ship highlights
The Blaster is the cruise line's first aqua coaster. It features 800ft of climbs, drops and straights that reach partly over the side of the ship. The other slide, Riptide, is the first head-first mat racer at sea.
New restaurants include RCI's first Johnny Rockets Express and restaurants found on newer ships, like Jamie's Italian, are now onboard with Hooked Seafood specialty restaurant replacing Sabor Modern Mexican and El Loco Fresh in the new-look pool deck.
As well as laser tag a Royal Escape Room: The Observatorium, has been installed.