P&O Cruises has long dominated the U.K. cruise market, with a history dating back more than 180 years. In fact, for a long time it was the only line for British cruisers wishing to sail out of the country.
Then along came the American lines, among them Royal Caribbean, which has one ship based out of Southampton in 2021 -- Anthem of the Seas. Royal is adopting a "mixed ship" policy, so over-18s fully vaccinated and under-18s just need to show a negative test before embarkation.
P&O Cruises has two ships operating from Southampton -- Britannia and brand-new flagship, Iona -- neither of which will be carrying kids. The reason being is the line is insisting on an all passenger vaccination policy, so precluding kids.
So it may well be the decision, if you are a family, is taken for you and you will have no choice but opt for Royal Caribbean.
Where P&O cruises offers a more traditional cruise experience, with an emphasis on food, wine and low-key entertainment, Royal Caribbean offers what could be described as a more typical modern cruise experience with waterslides, simulated surfing, simulated skydiving, rock climbing walls and big West End-style shows.
Who are you going to meet?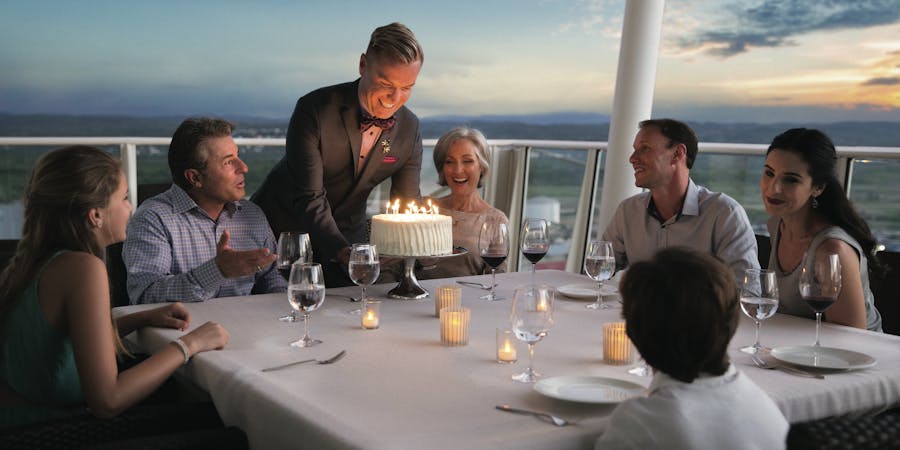 Royal Caribbean International
Families, plus couples and singles in their 30s to 50s.
P&O Cruises
The line's all-passenger vaccination policy means both ships will be over-18s only.
---
Where are they based, and where do they go?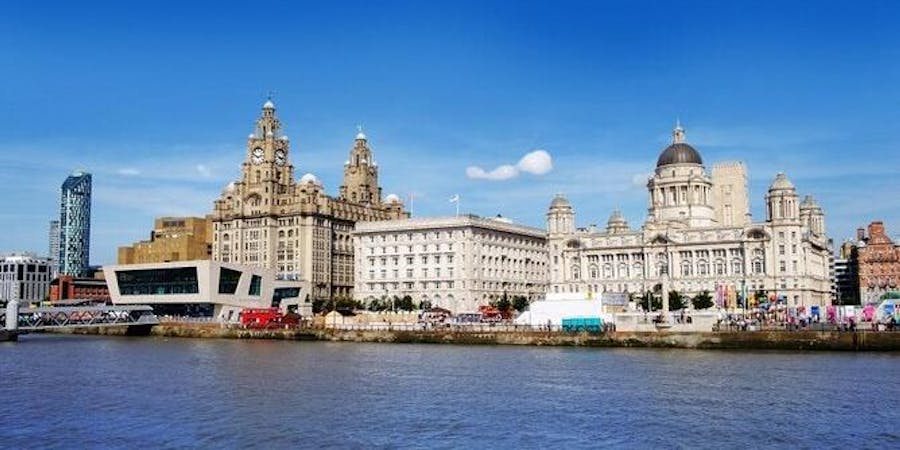 Royal Caribbean International
A combination of four-night "Ocean Getaways" from Southampton in early July and five- to eight-night British Isles cruises, starting 15th July, that include ports stops in Liverpool, Kirkwall, Scotland and Belfast.
P&O Cruises
Southampton, offering round-trip short breaks on Britannia and week-long cruises on Iona until September 19, 2021.
What's the accommodation like?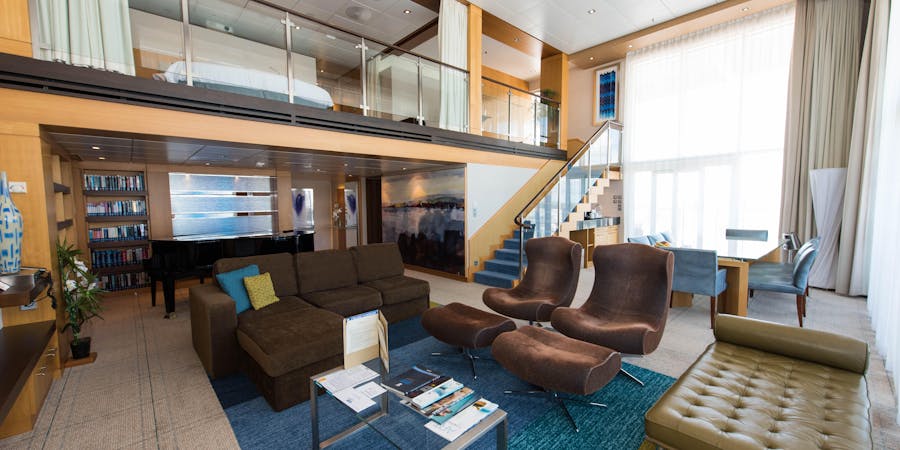 Royal Caribbean International
The ships are family focused and include many family-size cabins with extra rooms and bathtubs.
Anthem comes with some of the finest accommodation in the Royal Caribbean fleet, two-storey Loft Suites, as well as cleverly designed Family Junior Suites that sleep five. Of the 2,090 cabins in total, 1,570 have private balconies. All 373 insides have 'virtual balconies' and there are 28 studio cabins for singles.
P&O Cruises
Britannia has the line's first solo cabins with balconies.
Iona has 95 conservatory mini-suites, with floor to ceiling glass that opens to create a balcony separated from the cabin by a sliding glass door.
---
What are the dining options?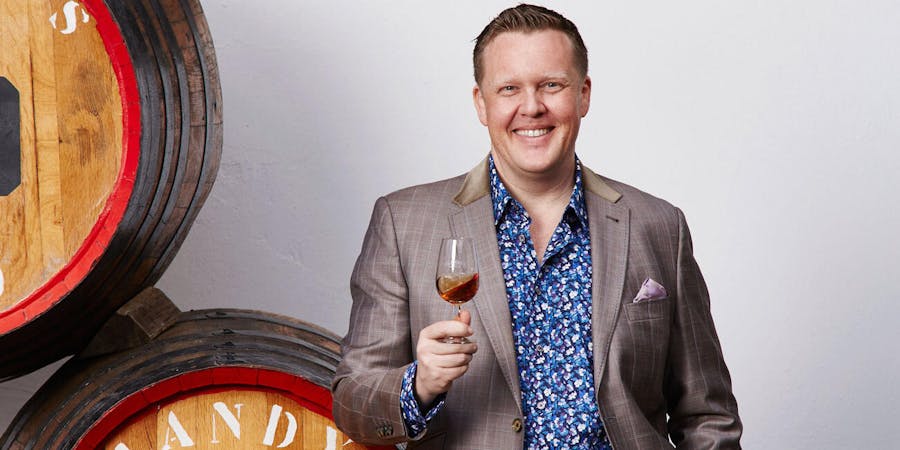 Royal Caribbean International
Anthem of the Seas features an enormous variety of dining options, including favourites like Johnny Rocket's, Chops Grille and Izumi, as well as the spectacular Wonderland, for high class molecular cuisine.
P&O Cruises
P&O makes much of its 'Food Heroes'. Partnerships. These include celebrity chef Marco Pierre White, who designs the gala night menus, and master patissier Eric 'Cake Boy' Lanlard. Both chefs offer cookery classes in the high tech Cookery Clubs on Britannia and Iona.
Wine expert 'Jolly' Olly Smith masterminds the Glass House across the fleet.
New 'Food Heroes' with a presence on Iona include renowned Spanish chef José Pizarro and Norwegian chefs Marie Forsberg and Kjartan Skjelde.
---
What's each line's idea of fun?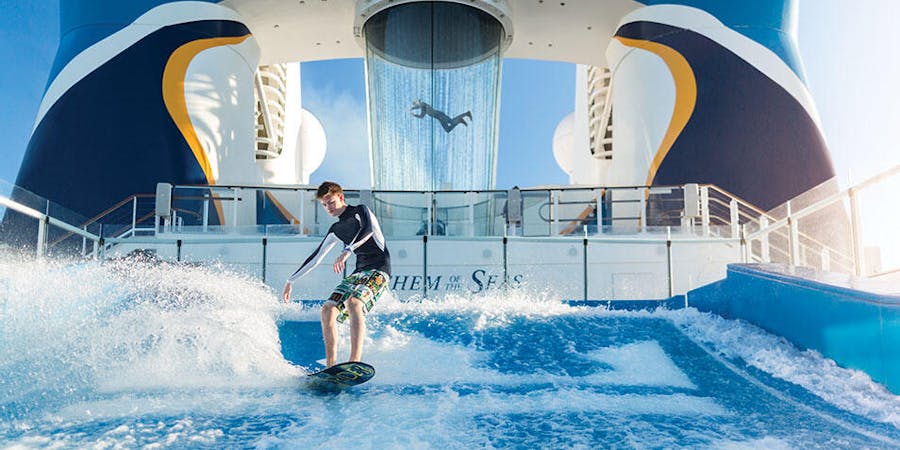 Royal Caribbean International
Royal Caribbean goes all out to create exciting daytime activities. Anthem of the Seas includes bumper cars, a roller skating rink, a skydiving simulator and the North Star, a capsule on a long arm that takes up to 300 feet above the water.
P&O Cruises
P&O Cruises' ships offers traditional sports, such as short-tennis, mini-golf, basketball and cricket, often in a dedicated sports area (on the family ships); on the adults-only ships you'll find shuffleboard and quoits.
All ships have pools; on the family-friendly ones, expect water games like volleyball and deck fun including dancing with the exuberant entertainment team.
---
What's the nighttime entertainment like?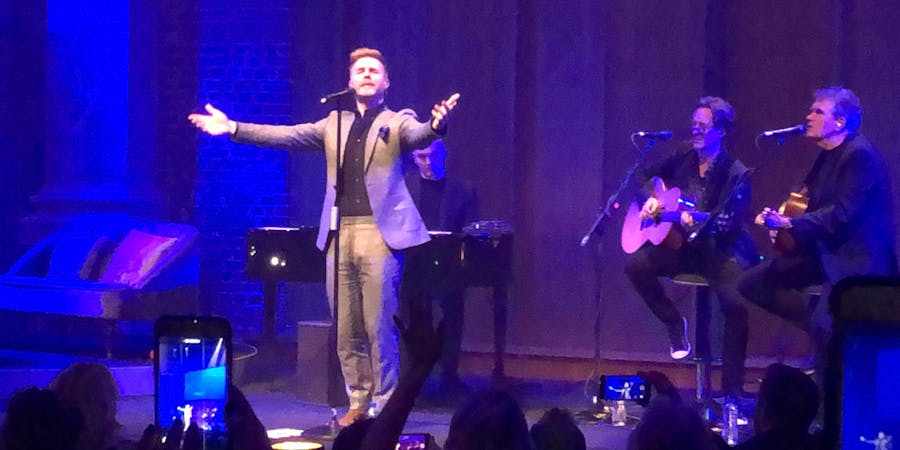 Royal Caribbean International
Anthem of the Seas is currently showing We Will Rock You in its theatre, among other shows, and has a beautiful aft lounge, TW070, where you can see musical and acrobatic performances with stunning effects on giant LED screens.
During the day you can ride dodgems in SeaPlex
FlowRider at the back of the ship allows you to try simulated surfing
RipCord by iFly allows you to try simulated skydiving
Take a ride in the North Star, a glass-enclosed capsule attached to a mechanical arm that rises 300 feet above sea level
P&O Cruises
Features the in-house entertainment team Headliners, who perform a series of revues and shows
Strictly Come Dancing dancers and judges appear across the fleet on selected sailings.
Entertainment is geared to British tastes, especially offerings like stand-up and tribute bands.
Plenty of bars, including the Crow's Nest and the Glass House
On Britannia the Limelight Club offers intimate dinner shows with cabaret performances by well-known singers.
On Iona Take That frontman Gary Barlow is musical director of the 710 Club.
---
How well are families catered for?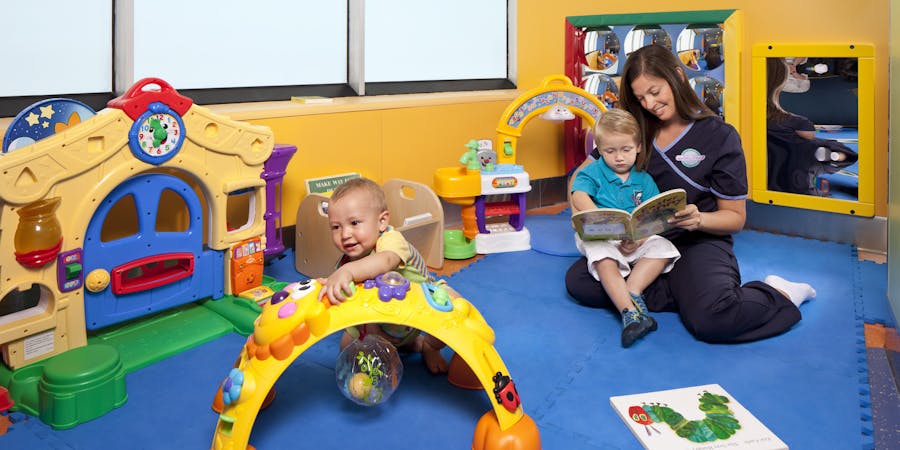 Royal Caribbean International
A dedicated kids area (Adventure Ocean), with rooms and age-appropriate activities and entertainment for all ages, much of it highly creative.
My Family Time Dining serves children their meals first; kids are then picked up by kids club staff so parents can have the rest of dinner to themselves.
Royal Babies and Tots Nursery on select ships; diapers, wipes, cream and baby food available through the Babies 2 Go program
Child-friendly options include water parks and indoor activity centers with bumper cars, roller skating and amusement arcades.
P&O Cruises
The ships will not be carrying young families in summer 2021
---
How does pricing compare?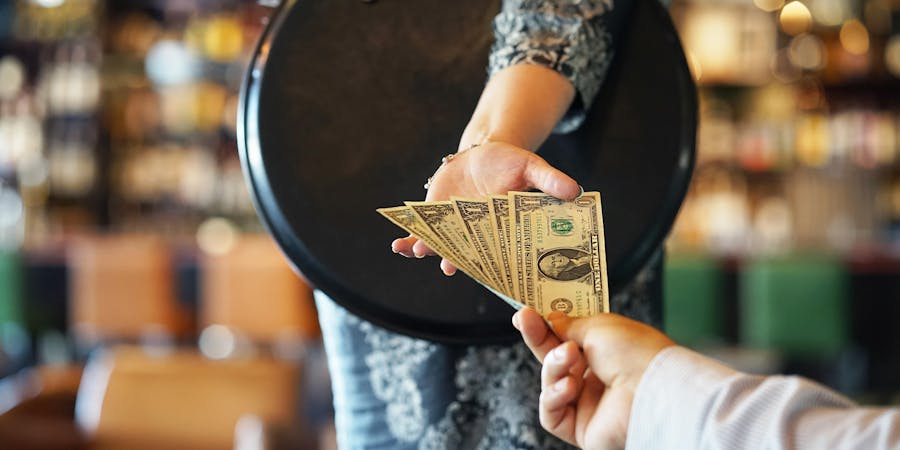 Royal Caribbean International
Tips add up at $14.50 per person, per day ($17.50 for suite passengers).
Prices are in US dollars and with the current exchange rate, costs can add up quickly.
Beware the additional line for an additional tip.
P&O Cruises
Bar prices are the same as you'd pay on land or, in some cases, cheaper.
---
P&O Cruises vs Royal Caribbean: The Bottom Line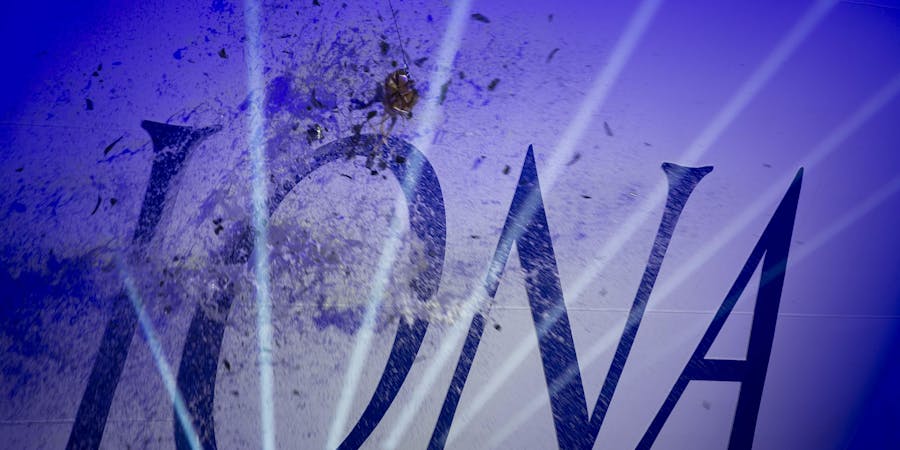 Both lines are completely different, and so appeal to different types of cruisers. If you're young, fit, like having a ton of things to do in the day and enjoy a wide choice of high-energy evening entertainment, then Royal Caribbean sounds like the line for you. If, however, you're a Strictly Come Dancing fan, enjoy good food and fine wine in pleasant surroundings, and you prefer your entertainment more low-key, and geared entirely to British tastes, then go for P&O Cruises.