Teen hangouts with "mocktail" bars, hip gaming stations and DJ training? 3D printers, wall-to-wall LEGO and parades? Padded play spaces for babies? Mickey Mouse, Dr. Seuss and Star Wars? If your family is saying "yes, please" to all of the above, then you'll want to check out the five best kids clubs on cruises. Our favourite lines are working hard to keep your kids entertained onboard, and these incredible play spaces for children, ages 6 months to 17 years, are bound to wow you.
1. Royal Caribbean's Adventure Ocean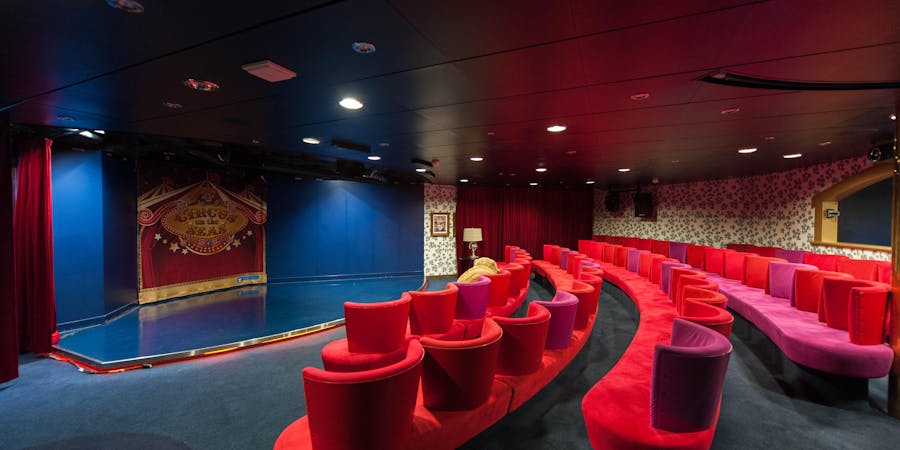 Ships: Allure of the Seas, Oasis of the Seas, Harmony of the Seas and Symphony of the Seas
Why We Love It: While all Royal Caribbean kids clubs are incredible, Oasis-class ships top them all with roughly 28,700 square feet per ship dedicated to children's facilities. Adventure Ocean's top-deck hub includes play spaces for the different age groups, a nursery for babies and toddlers, hangouts for teens and tweens, a video arcade, a science lab and a theatre. A packed programme of fun activities keeps the little ones happy, while DJ classes and plenty of video games appeal to the hard-to-please teen set.
2. Norwegian's Splash Academy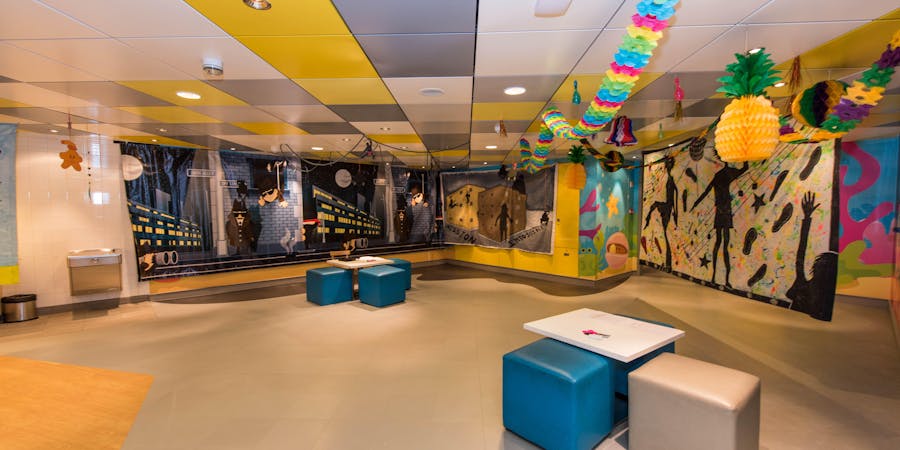 Ships: Norwegian Breakaway and Norwegian Getaway
Why We Love It: A two-deck kids club and an industrial-chic teen centre make the youth facilities on Breakaway and Getaway the best in the fleet (much better than on the later ships, Bliss and Joy, where all kids facilities have been moved deep below-decks). The Splash Academy play areas are colourful and versatile, and they host everything from arts and crafts to fashion shows and pirate nights. A soft play area for babies and toddlers provides parents with a safe place to get on the floor with the little ones. Teens can do their thing at Entourage, with its video jukebox, dance floor, table football, gaming station and DJ emulator.
3. Disney Cruise Line's Oceaneer Club
Ships: Disney Magic, Disney Wonder, Disney Dream and Disney Fantasy
Why We Love It: All of Disney's kids clubs are slightly different, but each offers imaginative play spaces and hangouts for kids of all ages. Each has a nursery with drop-off babysitting for those younger than 3. The combined Oceaneer Clubs and Labs are divided into themed areas, such as Andy's Room (for little ones to play on a Toy Story-themed playset), an Animator's Studio, Marvel's Avengers Academy on Disney Magic and a Millennium Falcon gaming area on Disney Dream. Teens and tweens have separate clubs on all four ships. They're the best on Dream and Fantasy, where tweens hang out in the fake second funnel and teens get a huge hangout with its own outdoor area.
4. MSC Cruises' Doremi Club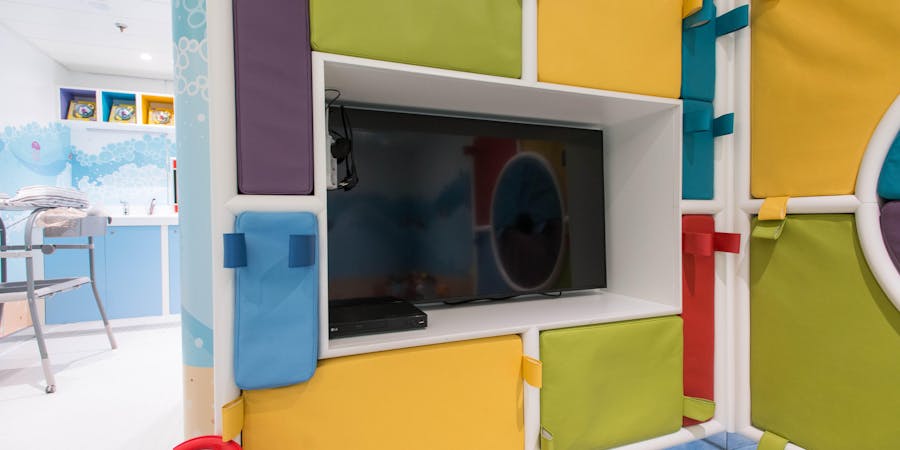 Ships: MSC Meraviglia, MSC Bellissima, MSC Seaside, MSC Seaview
Why We Love It: The latest four MSC ships have taken the kids' facilities to new levels in terms of size and quality. All four offer separate rooms for specific age groups -- all LEGO-themed, with buckets of bricks to play with (babies have a soft play area in a tie up with Chicco). In addition, there are additional rooms such as a theatre for end-of-cruise performances and a science/experiment lab with a 3D printer. On Meraviglia class, they are located strategically above the Games Arcade and the basketball/football area, and just below the AquaPark; on the Seaside-class of ships the teens room leads directly into the Aquapark -- a very nice touch. Programming is outstanding, tailored for each age group, and there are additional features such as the eponymous mascot who comes out for meet and greets, and also a web-based TV show Kelly & Kloe Onboard.
5. Carnival's Camp Ocean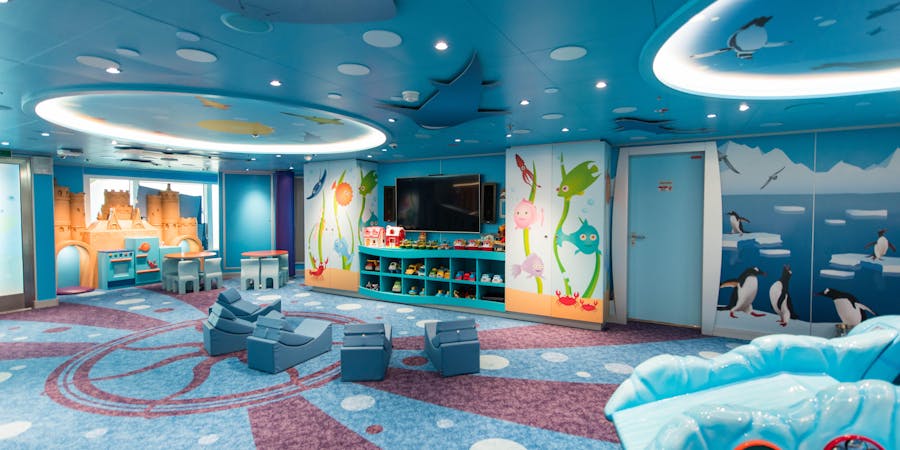 Ships: Fleetwide
Why We Love It: Carnival cruises attract lots of families with a focus on fun and affordability. Camp Ocean, the ships' kids club, is routinely packed, and youth activities have a marine theme that mixes education and play. Families appreciate separate spaces for kids, tweens and teens; Dr. Seuss-themed events and spaces (such as the Dr. Seuss Bookville on Carnival Freedom, Horizon and Vista); and plenty of games, crafts (including Build-A-Bear workshops), parties and scavenger hunts to keep everyone entertained.
6. Princess' Camp Discovery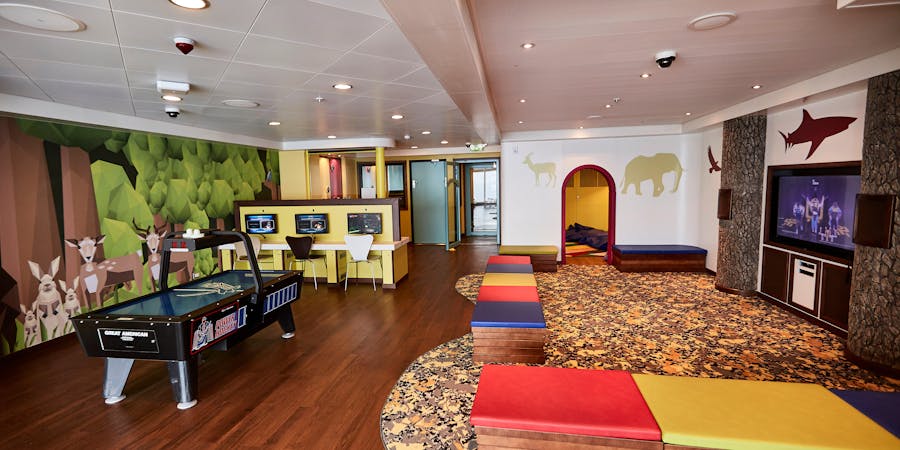 Ships: Fleetwide
Why We Love It: Princess has leveraged its partnership with Discovery Communications to rebrand the former Youth Center as Camp Discovery. Revamped facilities on several ships feature The Treehouse (formerly Pelicans) for ages 3 to 7, The Lodge (formerly Shockwaves) for ages 8 to 12 and The Beach House (formerly Remix) for ages 13 to 17. While only certain ships boast completely renovated spaces, the programming has rolled out across all ships in the line's fleet, offering activities like Skee-Ball, air hockey, video games, and dance parties, as well as more educational pursuits like science experiments, scavenger hunts, story time, and puppet- and mask-making inspired by wildlife in the ports the ships visit.