One of the biggest complaints we hear from cruise travellers is the penny pinching they sometimes feel onboard certain lines. They find a fabulous price on a holiday, then discover they have to shell out for drinks, speciality dining and shore excursions.
If you don't have the budget to book a truly all-inclusive luxury sailing, consider combining promotional perks from the various cruise lines with extra-fee packages to build your own all-inclusive cruise. If you like the idea of knowing your total cruise bill (as much as possible) up front, here are our tips for how to build all-inclusive cruises.
Promotional Freebies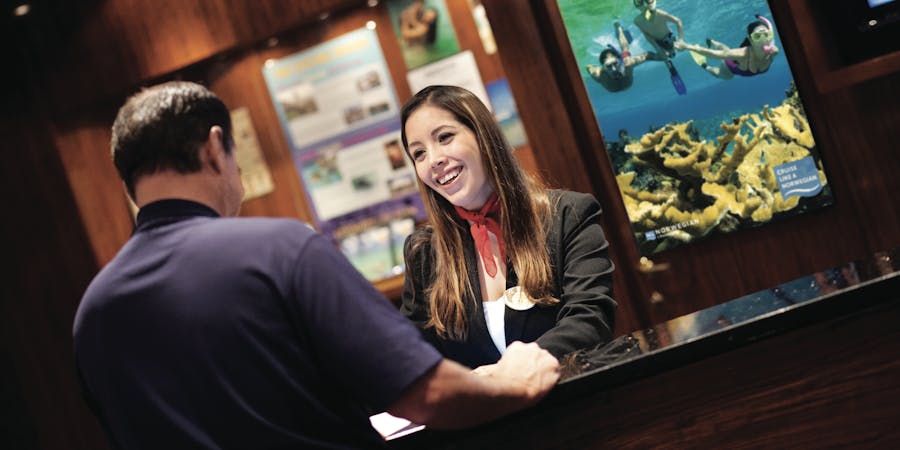 Cruise lines have switched their sales strategies. Instead of slashing rates, they are luring travellers with pick-your-own-perk promos.
For example, Celebrity offers passengers staying in inside cabins and higher the choice to pick and choose which and how many amenities they would like via three different price packages. Amenities include: premium drinks package, unlimited internet, prepaid gratuities or $300 in onboard spending money. Book a suite and you'll get all four perks.
Sister brand Royal Caribbean offers regular seasonal promotional offers including buy one get one cruie fare 60 percent off, money off for early bookings and kids cruise fares from £99 (note these are seasonal promotional offers).
Norwegian has a similar promotion, offering your pick of a shore excursion credit, a dining package, drinks package, free Wi-Fi and free kids' fares; passengers can get one, two or five free, depending on the cabin category booked.
Take advantage of these promotions to get more amenities included in your fare, gratis. It's the first step to making your cruise more all-inclusive.
Dining and Drinks Packages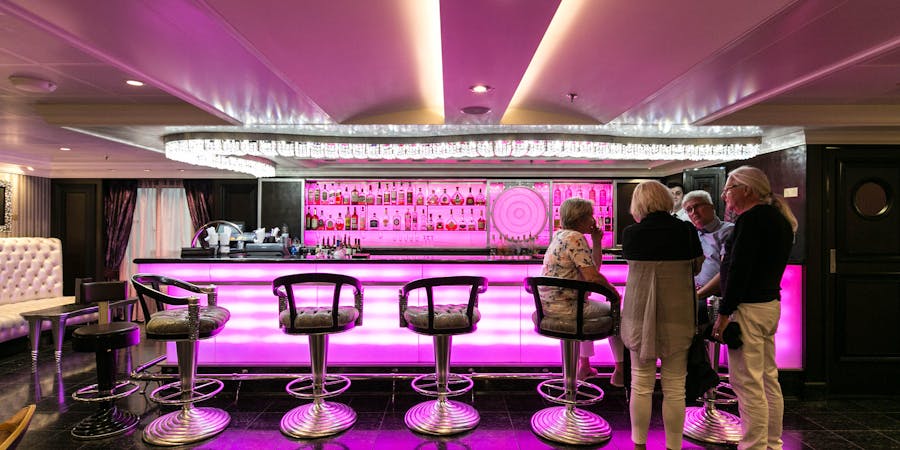 If you hate deciding whether or not to pay $10 for that tempting pina colada or $30 for a date night meal in a more intimate speciality restaurant, consider purchasing a dining or drinks package. Unless you are given one of these free of charge (see the previous tip), you will have to shell out either before or on the first day of your cruise. But once that's done, you won't need to pay again.
Drinks packages range in inclusions, from all nonalcoholic drinks or wine-only all the way up to premium spirits. Prices vary by type and by line. Once you've purchased the package, you don't have to think about ordering that morning latte or bloody Mary, trying a creative cocktail or testing out new wines.
Dining packages, offered by Norwegian, Royal Caribbean, MSC Cruises and Celebrity, bundle two to 14 meals in extra-fee restaurants for one price, typically at a discount off the individual restaurant surcharges.
Onboard Credit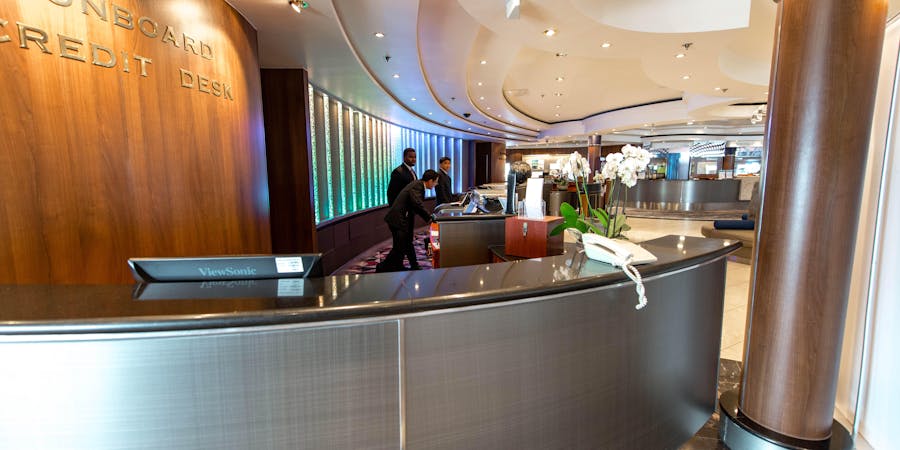 Onboard credit is the cruise industry term for "free money." A credit can be used to pay for anything onboard, from souvenirs to shore excursions (except the casino). The more credit you have, the less real money you have to hand over for onboard purchases -- and the less you have to agonise about purchasing decisions.
There are many ways to get onboard credit. As said earlier, free money is frequently offered as a booking incentive by cruise lines or travel agents. You can nab some by booking your next cruise onboard, or as a reward for being a loyal cruiser. If you have a cruise line credit card, you can sometimes cash in your points for shipboard credit.
Suite Perks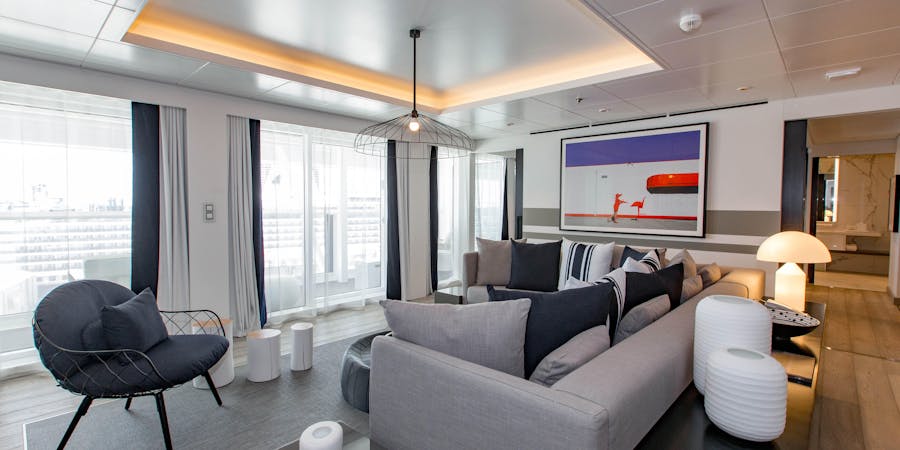 Paying up front for a higher-category cabin can mean a more all-inclusive cruise experience for you. For example, book a top suite (Royal, Penthouse, Reflection, Signature, Iconic or Edge Villa Suite) on Celebrity, and you'll receive a free premium beverage package, unlimited complimentary specialty dining (as well as access to exclusive suite-only restaurant Luminae and complimentary in-suite dining), free internet, access to the exclusive Michael's Club or Retreat Lounge and its concierge services, laundry service twice per cruise and a stocked in-cabin mini-bar.
In addition, suite passengers usually get more perks as part of cruise line promotions. For example, if you book a suite on Norwegian, you will get all of its promotional offers, rather than having to choose just one or two.
Related: Best Cruise Suite Perks
Final Caveat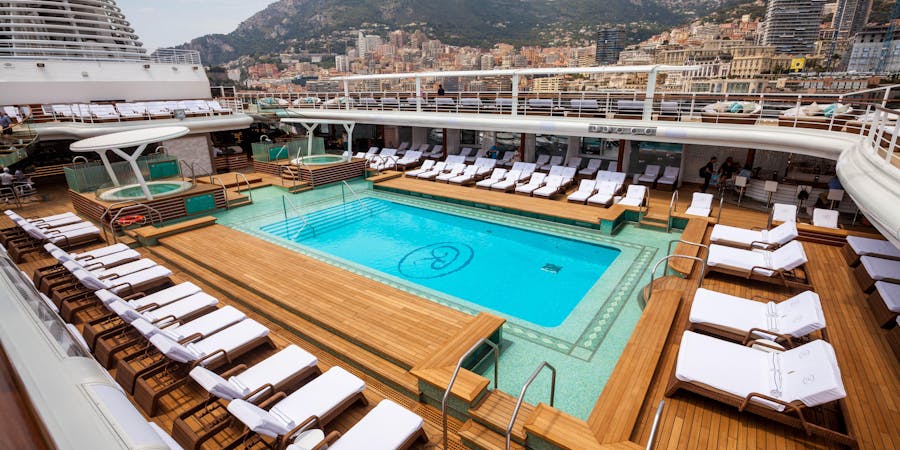 You've probably worked out that unless you take advantage of complimentary amenities offered by cruise lines and travel agents, building your own all-inclusive cruise will cost money.
Do the maths to make sure you're getting the best value by going all-inclusive. With an alcohol package, for example, you have to drink quite a bit to break even with the a la carte pricing. Is it worth the price not to have to think about every purchase, or would you rather choose the cheaper option?
Also, if you're upgrading your cruise experience for more inclusions, it's wise to tally up the total cruise cost to make sure you wouldn't be better off with a higher-end suite or cruise line. For example, if you're considering a suite on Celebrity for all the complimentary perks, you might find it's similar in price to an actual luxury cruise, where inclusions are bundled in the cost and where you could receive a more intimate, service-oriented, high-end holiday.
Or if you're looking into Norwegian's dining and drinks packages, perhaps you'd be better off with a suite, which comes with those amenities, plus more perks.
Whether you choose to build your own all-inclusive cruise, book a more inclusive cruise line or stick to paying for onboard purchases individually, you'll want to compare the total price and overall cruise experience to make sure you're getting the most bang for your buck.