If you pay attention to those cruise line emails that flood your inbox and those bright brochures that line your mailbox, you've probably noticed an uptick in promotions touting "free perks" or your choice of added onboard amenities. Cruise lines -- such as Celebrity, Norwegian and Oceania -- are promising bonuses like a free drinks package for two, hundreds in onboard credit or even free third and fourth passengers (to a cabin).
But is there a catch? When presented with the choice, which perk or perks are the best ones to choose? (Especially considering that once you make the choice, it applies to both you and the other person in your cabin.)
If you pay attention to those cruise line emails that flood your inbox and those bright brochures that drop through the letterbox, you've probably noticed an abundance of promotions touting 'free perks' or your choice of added onboard amenities. Cruise lines -- such as Celebrity Cruises, Norwegian Cruise Line, Cruise & Maritime Voyages and Oceania -- are promising bonuses like a free drinks package for two, hundreds in onboard credit, or even free third and fourth passengers (to a cabin), but is there a catch? When presented with the choice, which perk or perks are the best ones to choose? (Especially considering that, once you make the choice, it applies to both you and the other person in your cabin.)
We take a look at some typical cruise perk promos and what they really mean, before giving our opinion on which perks offer the best deals. Armed with information on what these freebies are really worth, choosing between complimentary Corona and endless free Facebooking becomes less of a guess and more of a discussion (or argument!) with your travel companion.
---
Perk 1: Drinks Package
If you like to enjoy a daily tipple or two on holiday, purchasing a drinks package can make good financial sense -- even better if you can get it for free! Luckily, it's a perk we see touted by nearly every cruise line that offers a value-add promotion. However, the deal typically applies only to the first two people in a cabin (if they are 21 or older on American-run cruise lines; 18 for British lines).
So, what's the actual value of free drinks for a weeklong cruise? To work out the value of a drinks package, decide what you would typically drink in a day and then do some detective work to figure out likely bar prices (online forums are a hive of information). Remember that you can't dip in and out and only have the package for a couple of days -- it's a commitment for the whole cruise -- so have a think about the amount you'll realistically drink across the duration.
It's important to remember that there's a service charge of typically 18 percent usually added on top of the cost of the drinks package. For example, Celebrity's Premium Drinks Package costs approx £50 per day (there are cheaper packages available), plus a £9 service charge, which is payable even by those on a free drinks package. And, even on this top tier package, there are restrictions on what you can order at the bar. You can have drinks up to the value of $13 (the currency used onboard all Celebrity Cruise ships is US dollars), which means most spirits and liqueurs, a decent selection of cocktails and a variety of wines by the glass. Also, bottled water and your daily cappuccino. But it doesn't cover the fancier cocktails and you can't get wine by the bottle, although you can have 20 percent off bottled wine. So, say, two $13 (£10) aperitifs, three $13 glasses of wine with dinner, a coffee and a few bottles of water, and you're in profit. But if you're a light drinker, or don't drink alcohol, it might be better to pay as you go and look for a different perk instead.
Somewhat cheaper is Fred. Olsen's upgrade to all-inclusive, at just £15 per person per day (£34 for short one-to-four day sailings). What you can order at the bar is limited (but perfectly reasonable) and even very moderate drinkers should get their money's worth. You do have to book ahead, though, and commit to the whole cruise. Of course, the relative low cost of this drinks package, which is currently being offered for free across many 2018 sailings, may mean you save more with another perk.
Drinks packages can work well if you're a creature of habit and know, say, that you will always consume one bottle of wine over dinner. On P&O Cruises' wine package, the savings aren't massive (around 10 percent), but you can pre-select wine in batches of either four, six, nine or 12 bottles from a decent list -- buy 12 for £200 and you're down to £16.66 a bottle, which is very favourable if you compare it to restaurant wine prices ashore. Cunard, too, offers good savings of up to 15 percent if you pre-book a wine package (and, as with P&O Cruises, you can tailor your own wine list).
Going 'all-inclusive' is a growing cruise trend, which may render the add-on drinks package obsolete! Norwegian Cruise Line is now offering Premium All Inclusive to UK passengers, including drinks, coffee, bottled water and crew gratuities. Thomson has gone all-inclusive on its two newest ships and is offering all-inclusive on its other ships for £10 per person per night. Celestyal Cruises will offer degrees of all-inclusive from 2018, depending on the category of cabin you book, while MSC Cruises is offering all-inclusive fares on its sailings from Southampton in 2018. This development is to enable cruise lines to compete with all-inclusive holidays on land, and can represent great value and convenience, especially for those drinking alcohol -- compare prices with similar non all-inclusive cruises to decide whether this might be the ultimate, no gimmicks cruise perk.
---
Perk 2: Internet Package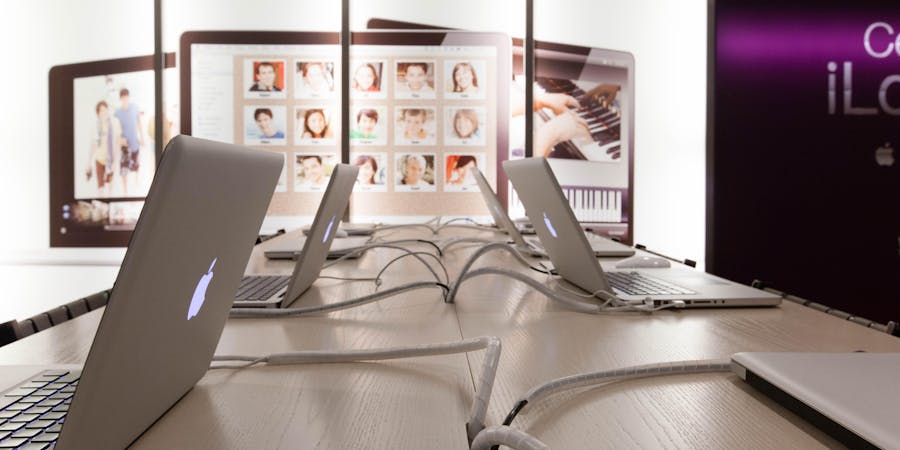 In times of near-constant connectivity, the cost of internet access on cruise ships is a big bugbear. Internet at sea, although getting better and quicker, is often still slow compared to what you're used to at home -- so free minutes are a decent perk if you can get them. And if you can't, there are ways to make the best of the deals available.
If internet access is really important to you, look for an unlimited plan to get the best value -- there's nothing worse than seeing your precious and expensive minutes tick away while your device struggles to connect via the ship's satellite. Oceania Cruises offers a choice of three perks in its OLife programme -- either included drinks, a choice of included tours or free Wi-Fi. Silversea offers one hour free per day in its three lowest suite categories, and unlimited free thereafter. Regent Seven Seas, the most inclusive of the luxury lines, offers free Wi-Fi throughout your cruise. Viking offers free internet on its ocean-going ships (as well as its river vessels) and MSC is offering free Wi-Fi on its sailings from Southampton in 2018.
One way to get free internet is to stay loyal to one cruise line, as free minutes are often included as one of the higher level rewards. On Princess Cruises, Platinum members and above of the Captain's Circle get varying amounts of free internet, while Cunard World Club members reaching Gold level and above get free packages from two hours upwards.
Before letting a free Wi-Fi perk sway your booking decision though, really think about how much time you need to spend online while you're actually at sea? If you're on a week-long trip around the Med, why even bother? There are dozens of cafes in every port offering free Wi-Fi, at much better speeds than you'd get on a ship, and the newly reduced roaming charges for Brits mean that many of us can use our smart phone packages to connect at no, or low, cost.
---
Perk 3: Onboard Credit
Onboard credit is essentially free money. It's the perk with the most freedom, as you're given money to spend onboard, just about anywhere you like. You can certainly use it to purchase a drinks package or a shore excursion, but you could also blow it all in the shops, or on for-fee extras like the spa or fun onboard activities. But read the small print. Don't be seduced by packages advertised as '$300 onboard credit' with a 'from' in tiny print; chances are, the amount shown is only for the top cabins and the freebie for entry-level accommodation will be feeble -- $50 per cabin won't go very far!
Onboard credit is usually used as a booking incentive, either by the cruise lines themselves or by travel agents who throw it in as an extra. It's usually a tactical promotion, so won't be on a cruise line's website all year round. 'Wave' season in January is a good time to look for freebies. Or try May/June, as cruise lines try to sell off cabins for the summer season. How much could you get? Recent offers have included $300 (£222) with Celebrity Cruises, from $100 to $500 per stateroom with Holland America (depending on cabin grade), and an impressive $1,000 per suite if you book a top level category with Seabourn.
---
Perk 4: Free Shore Excursions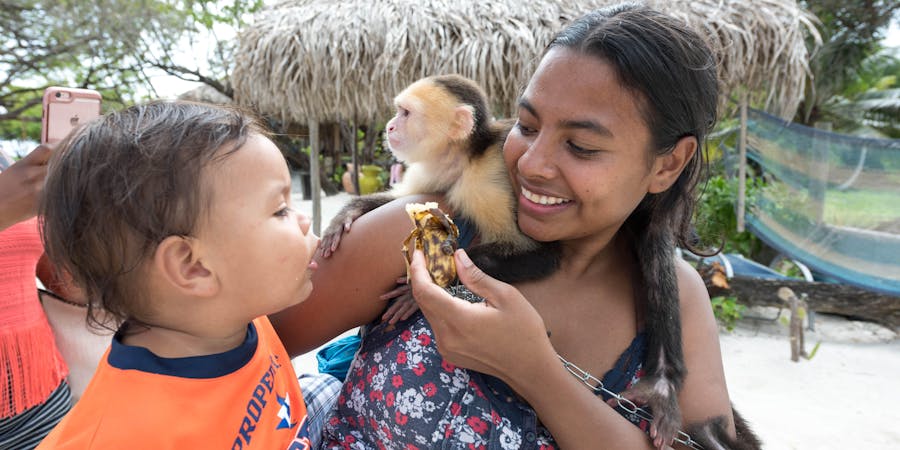 Included shore excursions can save you hundreds of pounds, if you would have been in the market for these tours in the first place! But think twice about booking a cruise with all-inclusive excursions if you're going somewhere you already know well, simply want to flop on the beach, or prefer to explore each port on your own. If you are planning on booking excursions, getting a few thrown in can mean big savings, especially if you're a family -- this can be one of the most expensive components of your cruise.
Viking Ocean includes excursions in every port. Regent Seven Seas does too, with additional tours that you can book for a fee. Oceania's very good OLife programme gives you a choice of free drinks, free tours or free internet (Oceania is also offering free land packages with certain cruises, which mean you get two or three nights in a hotel pre- or post-cruise, for free!). Celestyal Cruises' new pricing structure from 2018 onwards will include a number of excursions, depending on the destination (Greece or Cuba) and the length of the cruise. Noble Caledonia includes all excursions in its cruise fare and the expectation is that all the passengers will take all the tours, as these cruises have a strong cultural element. Azamara doesn't include excursions but does give all passengers one spectacular cultural event ashore as part of every cruise.
While it's not exactly an excursion, look out for offers from lines sailing out of the UK that include free parking at the port, which can be a nice little saving. Or a free hotel stay the night before your cruise, meaning no traffic stress on embarkation day!
---
Perk 5: Prepaid Gratuities
Crew tips are a sticky issue among British cruisers, who don't have a tipping culture as strong as the US. So, if a cruise line offers to take the decision whether or not to tip, or how much to tip, off your hands, it's a welcome bonus. Often, prepaid gratuities are a tactical offer to get people to book at the last minute, but they can be well worth snapping up as a week's worth of tips for a couple can easily come to around £160 -- more if you're a family. Included tips offers tend to come from agents as much as the cruise lines, so keep an eye out -- Virgin Holidays Cruises, for example, has occasional promotions, as does Cruise118.com, on lines including Royal Caribbean, Celebrity Cruises and Norwegian Cruise Line.
If you get one of these free tips deals, don't worry, the crew still get their gratuities. It's just that the agent or cruise line pays them for you. Also note that you will often still be charged up to 18 percent 'service' on all bar drinks you order, so it's not always a completely free arrangement.
Some lines include tips in the upfront fare as standard, so offers like these won't apply -- Silversea, Regent, Seabourn, Thomson and Azamara, for example.
---
Perk 6: Free Specialty Dining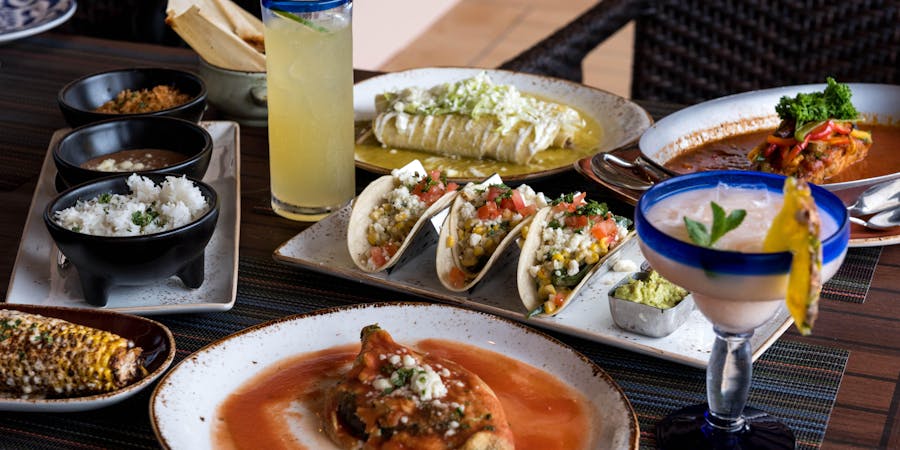 Most cruise ships offer speciality restaurants aside from the main dining room and, often, these come with a cover charge of anything from a token $15 (£11) or so to $50 (£37) or more. If you're a foodie and you intend to eat your way around the ship, consider a dining package as there are big savings to be made. For example, with a Celebrity Cruises dining package, you can save from 19 percent to 47 percent on cover charges, if you're prepared to commit to eating in the speciality restaurants most nights. Norwegian, too, offers packages for three to 14 meals in its speciality restaurants, resulting in a discount on what you'd pay if you booked each one individually -- and these are ships where food-lovers really should explore, as there's so much choice onboard. Azamara has some good deals, too; you can get three meals in the two smarter restaurants, Aqualina and Prime C, for $70 (£51), whereas booking three individual meals would cost $90 (£66).
Alternatively, you could opt for cruise lines that don't charge diners to eat in any restaurants. Seabourn, for example, or Regent Seven Seas. Crystal Cruises allows each guest one dinner in each of the speciality restaurants onboard (and charges $30 (£22) thereafter if you want to go back). Viking doesn't charge, and nor does Oceania, making these excellent lines for food lovers.
---
Perk 7: Room Upgrade
Getting a cruise cabin upgrade is not offered as a choice on many value-add promotions with multiple options, but it's a common stand-alone perk or incentive for many cruise lines, and the focus of many cruise campaigns. Some lines will offer upgrades within the same cabin type (balcony cabin to higher-category balcony cabin), while others let you move from one class to another (outside to balcony), which is a particularly good deal.
Because cruise fares vary dramatically per sailing, and sometimes categories can be close or far in price, the real value is not financial but what you're getting with the upgrade i.e. a better cabin and hopefully an enhanced cruise experience.
Don't be too seduced, though, by offers to upgrade you from one kind of balcony cabin to another. Often the accommodation will be exactly the same but the 'better' cabin will just be in a different part of the ship -- a higher deck, for example -- which is considered more prestigious.
---
Perk 8: Free Cruise Fare for Third & Fourth Passengers
Maybe no perk could be better than a free cruise -- except it's not entirely free. It's still a pretty good deal, though, as, at most, all your companion will pay is port taxes and any applicable air fare. Cruise & Maritime Voyages is a master of BOGOF deals; if you're in the market for a free world cruise, look out for its annual offer, which means only one person in the cabin pays and the other one sails around the world completely free -- with a drinks package, crew gratuities and spending money thrown in!
Other lines offer good deals for families. MSC, for example, has a very worthy 'kids go free' deal that operates all year round (if the kids share a cabin with their parents, that is), and Crystal Cruises also has seasonal promotions that allow kids to travel free if sharing with their parents.
---
The Verdict?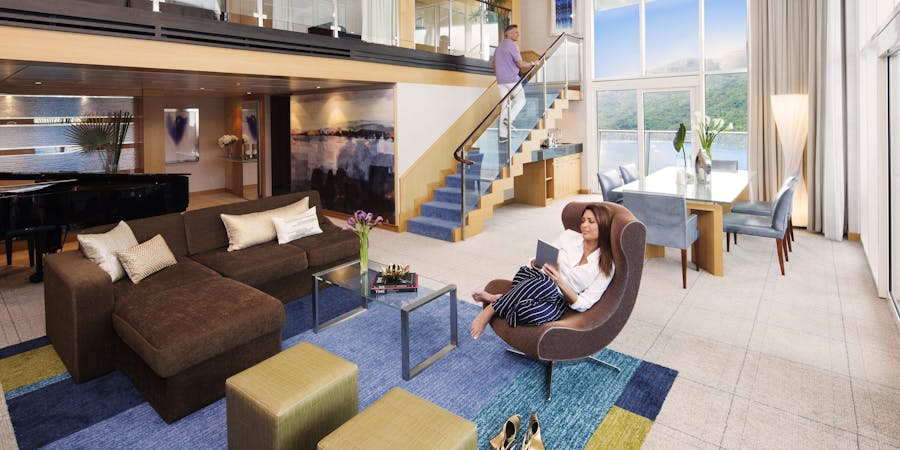 The freebies and deals that will work best for you depend on your priorities and personal preferences. A good drinks package can make a big difference psychologically, as there's no bar bill to worry about paying at the end of your holiday. Unlimited internet is better than pay-per-minute or a limited time, but is only likely to be of maximum use during long stints at sea, or for those without a good value roaming package. Included shore excursions are a bonus if you actually intend to use them -- but do check that you're getting more than a standard coach sightseeing tour in each port.
Room upgrades are a shiny incentive, but only make sense if you are getting the upgraded room at a good price, and if the new cabin will really make a difference to your cruise -- if it has a balcony, for example. Do your homework and price up the average cost of the upgraded cabin on a typical sailing, to see the value of your savings.
While the value of other deals might be higher in terms of pounds and pence, onboard credit has no strings attached. If you're looking for a pure freebie, with the flexibility to use it however you like, it's hard to go wrong. The same goes for straightforward discounts -- you can't beat a no-gimmicks large cash saving.
Choosing the right perk really comes down to what would make your onboard experience a better one. Don't pre-book speciality dining if you don't care much for the alternative restaurants. Likewise, if you prefer independent touring, don't choose a shore excursion perk, and if you don't drink much, an alcohol package will be lost on you. The best method is to determine which amenities you would purchase anyway, and then choose the free perks that match your typical onboard spending.