There's no denying the booking window for reserving a cruise holiday has shortened over the past several years. Where cruisers used to book closer to a year out (or more), today many book their cruise holiday within just a few months of sailing. That's because it can be smarter to wait for a discounted price or value-added promotion before pulling the trigger; many cruise lines will turn to these tactics in order to fill their ships. While this strategy will probably work eight times out of 10, there are several instances where booking ahead is critically important. If you've got your heart set on that oversized balcony room on a specific sail date, for example, you better book it at least a year ahead of time.
Want to sail during the Christmas period or on the first or second sailing of a brand-new ship? You'll also need to book a year out. Same for expedition ships, theme cruises and high-season sailings on the world's most popular cruise ships.
To help you determine which types of cruises you need to book a year or more ahead of time, Cruise Critic has rounded up the top nine cruises that require booking ahead.
Festive cruises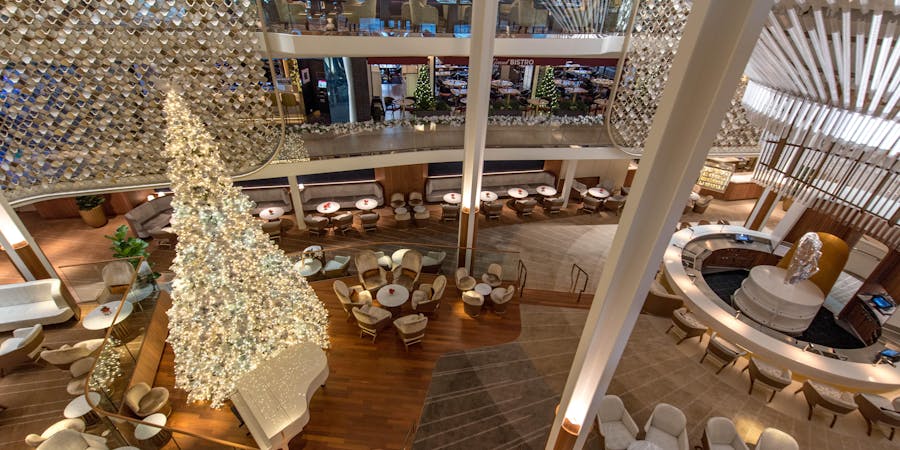 Among the most popular cruises each year are those that fall over the festive holiday season. What's better than spending Christmas with your loved ones, while someone else does the cooking and cleaning? But if you want to open your presents at sea, countdown to the New Year or even attend a monster mash during Halloween, you'll need to book ahead. Holiday cruises are popular with families, couples and groups of friends, making it difficult to get your choice of cabin unless you book more than a year out.
New ships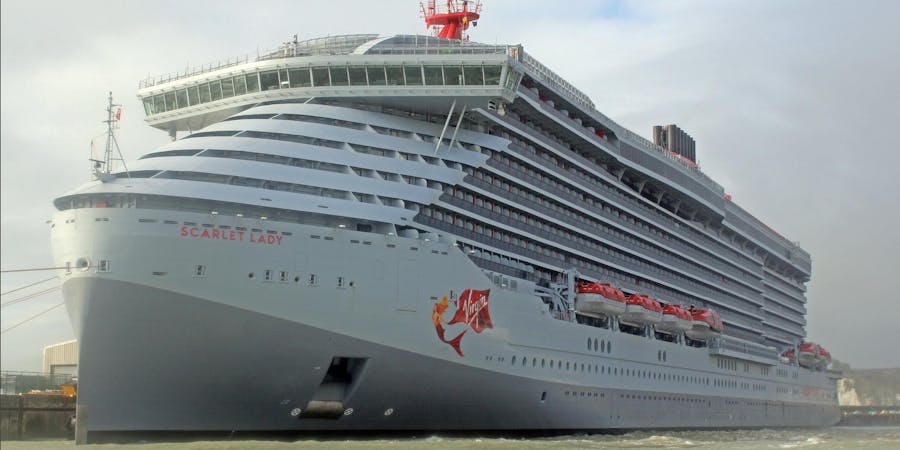 There are pros and cons when it comes to sailing on one of the first cruises on a brand-new cruise ship, but for some people the cachet of being among the first to sail a new ship is all the reason they need -- and there are enough of those people that getting a spot on a new ship usually requires booking ahead. This applies to ships of all sizes, but can be especially true of the smaller ships, like Regent Seven Seas' Splendor and Saga Cruises' Spirit of Adventure. For even the biggest new ships you'll want to book pretty close to a year out, especially when a brand new line debuts a brand new ship – in this case, Virgin Voyages' Scarlet Lady, which launches in the UK in February 2020 and the US the following month. And the biggest ship purpose built for the UK market -- P&O cruises' Iona, which launches in May 2020.
Popular cruise ships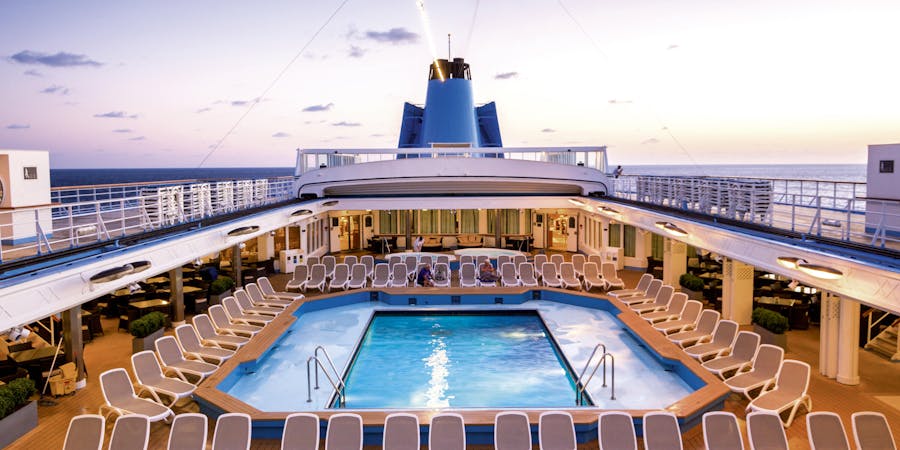 Every year, the same 10 or so vessels top our list of most popular cruise ships (except in years when new ships often take over some of the top spots), starting with Marella Cruises' Marella Explorer and Marella Explorer 2. Other firm favourites include P&O Cruises' fleet, led by Britannia and followed closely by Azura and Ventura. We predict the line's newest vessel, the 5,200-passenger, Iona will likely muscle its way into the Top 10.
The return of Royal Caribbean's Anthem of the Seas after a five-year absence and Celebrity Cruises' Celebrity Silhouette, following its bow-to-stern refurb, will also prove to big hitters.
It's true you can probably get an inside or obstructed balcony cabin within a year of sailing, but if you want your pick of low-capacity, high-demand cabins (like suites or family cabins), you'll need to get online or on the phone with a travel agent about 365 days ahead of the sailing you want.
Short-season itineraries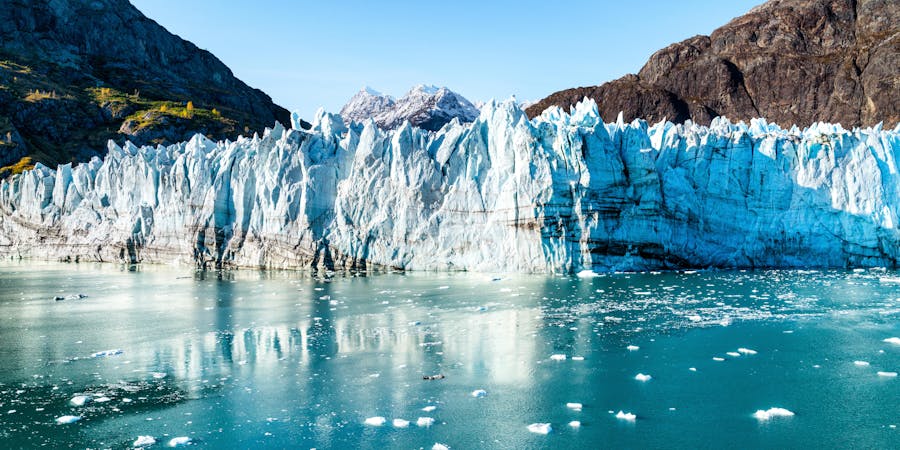 Some cruises that require booking ahead have less to do with the ship than with the destination. Short-season itineraries compress demand into a shorter period of time making it more difficult to get a spot on such a cruise. Examples can include Alaska and Baltic cruises. Note, sailings at the very ends of these destination seasons will have more capacity. Fewer people want to cruise to Alaska in late May and early September as the wildlife sightings are rarer and the weather can be quite iffy. But if you want to cruise Alaska from mid-June to mid-August, you'll need to pick a date and book it well in advance. For June through August Baltic sailings, the same holds true.
Expedition ships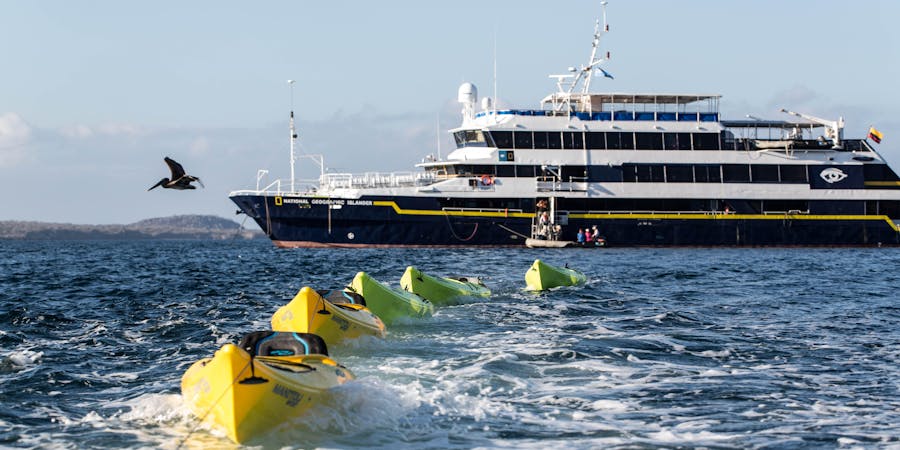 If you're interested in an expedition cruise to some exotic locale such as the Galapagos, Amazon River or Greenland, you'd better get your hands on next year's calendar. These cruises sell out well in advance of sailing, primarily because space is severely limited due to expedition ships being small and capacity constraints often imposed by the destinations.
The good news is, this year (2020), you won't need to go too far to get a look at two of the most exciting new expedition ships at sea: Hurtigruten's Fridtjof Nansen, the second of the line's hybrid expedition ships, will call in at several UK ports in May; and Scenic's Scenic Eclipse, will be spending May in the Med and June in the Baltic.
As with the short-season itineraries, you might be able to book an early- or late-season sailing in a destination such as the Galapagos within less than a year, but you're likely to see less and have hit-or-miss weather.
QM2 with your dog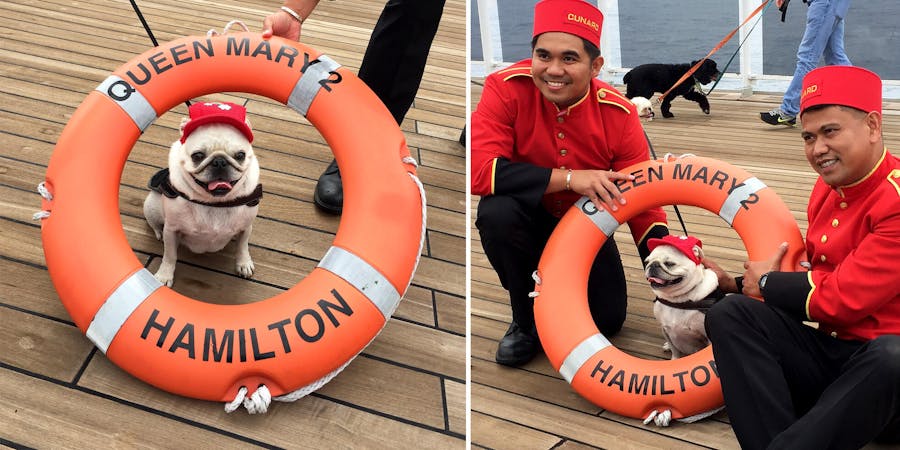 Looking to cross the pond with your furry friend in tow? You've only got one cruise ship -- Cunard's Queen Mary 2 -- and the kennels on the ship book up quickly. And we mean fast-as-a-speeding-bullet quick. With just 22 kennels onboard (10 more than there used to be after a massive refurbishment), and lots of doggie-loving cruisers on both sides of the Atlantic hoping to travel with their pampered pooch, you need to get your reservation more than a year ahead of sailing. If you have some flexibility with your schedule you might be able to shave a little time off, but it's almost unheard of to be able to book a kennel on Queen Mary 2 less than a year out.
Luxury ships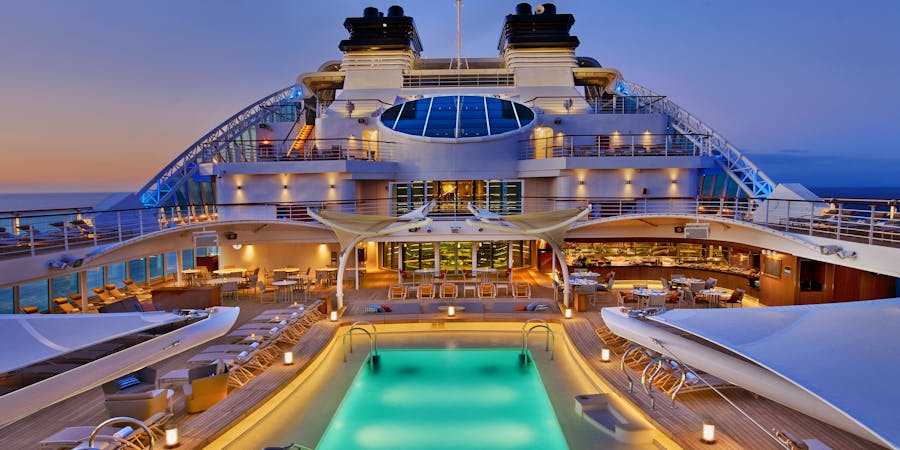 Like expedition cruises, luxury cruise ships tend to be fairly small and that makes snagging a spot on a sailing more difficult -- especially if you have limited scheduling flexibility. This is particularly true of the best cabins on a luxury ship (highest tier suites, for instance), one-off or high-demand itineraries, and high-season sailings. Crystal's Northwest Passage sailing, for instance, a one-time only itinerary, sold out within three weeks of going on sale, while the Regent Suite on Regent Seven Seas Splendor is sold out for most the coming year.
Theme cruises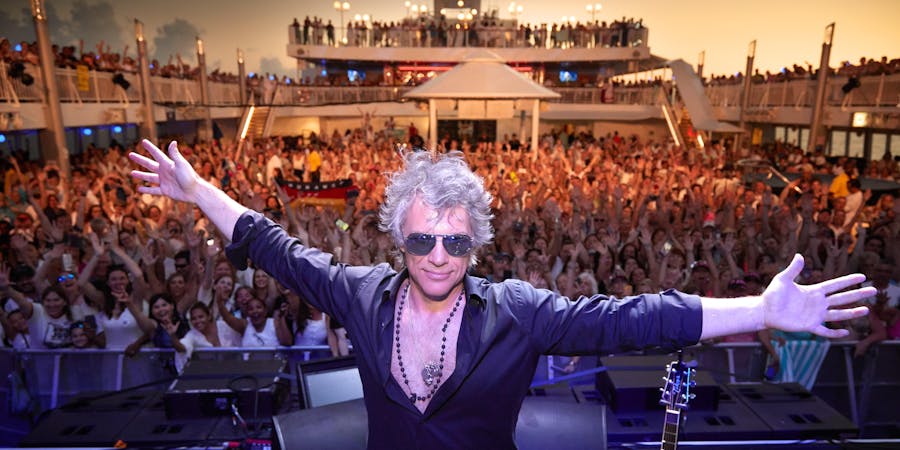 Fans of a particular band or musical genre, TV show, lifestyle or hobby can be rabid, and when a company goes out of its way to create a themed cruise around their passion, you can bet the cruise sells out quickly -- particularly Marella's 80's and 90's themed cruises, Sixthman's themed cruises (the team behind Jon Bovi Jovi sailings) and P&O Cruises' Food Heroes sailings.
Many times, by the time you hear about a cruise that piques your interest, it's too late to get a cabin. In those cases, you'll want to get on the email list of the cruise line so you can find out about the next year's sailing as soon as possible. Then, as soon as bookings open, get on the phone and put down a deposit.
Special event sailings
If you're hoping to combine a cruise with a visit to one of the world's most popular events, say the French Open or Monaco's Grand Prix, you'd better call your travel agent at least one rotation of the calendar ahead of time. Cruises that incorporate world events, like Mardi Gras in New Orleans or Carnival in Rio, must be booked well in advance. What events can you sail to? SeaDream, Silversea, Windstar, Azamara, Star Clippers and Fred. Olsen all had ships in Monaco during the Grand Prix. SeaDream also had a ship in Cannes during the film festival, while Celebrity timed some of its cruise itineraries to coincide with Mardi Gras, the French Open and the Edinburgh Military Tattoo.