As many as two in five people -- 10 million Brits -- have recently holidayed without the correct insurance, with half of those not bothering to take out any cover and over one in four risking invalidating claims by not disclosing pre-existing medical conditions, according to ABTA, the Association of British Travel Agents.
Those that do take out insurance often don't know what their policy covers them for, or say that it's one of the last things on their holiday to-do list. Some think a policy that's bought through their bank or credit card will suffice, others just cross their fingers and hope nothing happens while they're away.
Some Brits believe they don't need insurance if they hold a European Health Insurance Card (EHIC). However, this only operates in participating European countries and does not provide cover for repatriation or other instances. Plus, it's uncertain how, if, or where, the scheme will work after Brexit.
The only way to ensure cover for virtually any unforeseen circumstance is to take out proper insurance at the time of booking the getaway.
And let it be the one document in which you do actually read the small print -- especially when it comes to natural disasters and outbreaks of illness and disease (such as coronavirus, see below) -- as a comprehensive insurance policy can save you a lot of money if the worst comes to the worst.
Why is insurance necessary?
Quite simply, it covers the traveller against things that could go wrong, such as holiday companies going bust, flights being delayed or people having to cancel trips due to illness. Medical bills for holidaymakers who are taken ill abroad can be huge and there have been cases of family members using their own savings or setting up crowd-funding appeals to bring home an uninsured, or inadequately insured, relative. According to insurance company AllClear, 22 percent of travellers need medical attention when abroad and an air ambulance rescue in the USA could cost £80,000 to £100,000.
This cost could be significantly more when a patient needs to be airlifted from the middle of the ocean.
A spokesperson for the Association of British Insurers (ABI) told Cruise Critic: "Getting someone critically ill off a cruise ship and to a hospital will commonly require an air ambulance, or diverting an entire cruise ship. We are aware, for example, of a passenger who had a heart attack and his insurer paid more than £200,000 in total for his medical and transport requirements. For this reason, insurers will want to know if their customers are going to be on a cruise and it may make a difference to the cost of your premium."
A third of those who don't take out insurance say the cost is too high. Yet, it's a very small percentage of the cruise-package cost and provides priceless peace of mind.
---
What does travel insurance cover?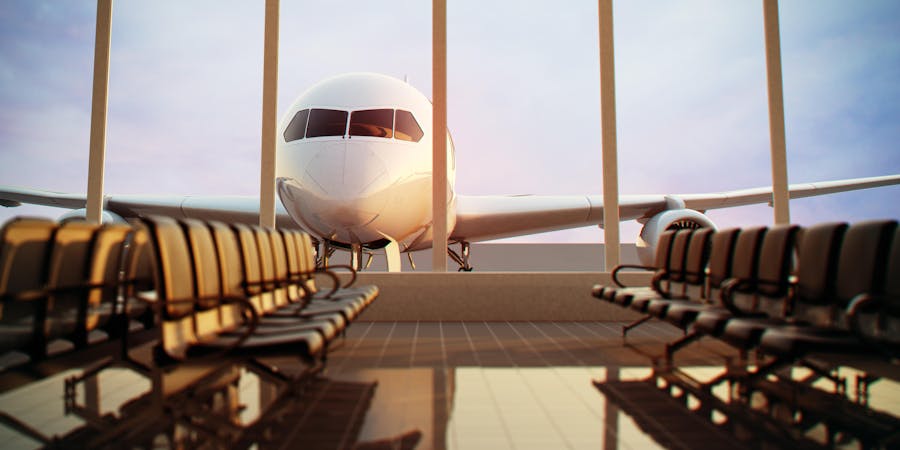 Most standard travel policies cover:
Foreign and Commonwealth Office (FCO) advice
FCO advice against all, or all but essential, travel to a destination (if the policy is bought before the FCO issues the advice).
See section on Coronavirus, below, for more information.
Cancellation and delay
Missed departures and trip curtailment, which could include illness of the traveller or the serious illness or death of a family member.
Medical expenses
Costs incurred from having to visit a doctor or hospital abroad. In addition, a good insurance policy would also pay for a family member to fly out to be with their relative.
Personal liability
If you cause damage to possessions or injure someone, cover is provided.
Emergency assistance/repatriation
If you need to be brought back to the UK due to injury, your costs will be met.
Lost, stolen or damaged luggage and possessions
Loss of passport and other travel documents
Financial default by a travel provider
Good policies will cover financial default of airlines, hotels, cruise lines and tour operators, but many offered directly through cruise lines do not include financial default coverage. Check each policy carefully.
---
What's not covered?
It's not always clear what's covered and what isn't. Read the description of coverage and call the insurer to double-check. Things that aren't usually covered by travel insurance include:
Pre-existing medical conditions
Alcohol-related accidents
Natural disasters and outbreaks of illness and disease
Disinclination to travel (such as wanting to cancel a trip because of concerns over coronavirus)
---
A la carte policy additions
Insurers also offer a la carte add-ons. They may include:
Cancel for any reason
Coverage varies, so check what percentage of the trip or deposit is reimbursed. These policies are expensive and may only make sense in certain circumstances, such as a very costly itinerary or world cruise.
Adventure travel
Cover for adventure travel or extreme sports that aren't included in the travel policy (although policies do generally cover many sports and activities).
Wedding cover
One to think about if getting married onboard as this provides cover for wedding attire, gifts and photography.
Scheduled airline failure insurance
Provides cover for losses incurred if a scheduled airline is unable to fulfil its obligations due to financial failure.
Airspace closure
Financial cover for losses incurred due to airspace closure (such as an ash cloud).
Natural disaster
Such as an earthquake, tsunami, etc.
Terrorism
A policy may cover for an act of terrorism at a trip destination but won't pay out if you simply get nervous about going. A more expensive 'cancel for any reason' policy would.
---
Cruise-specific insurance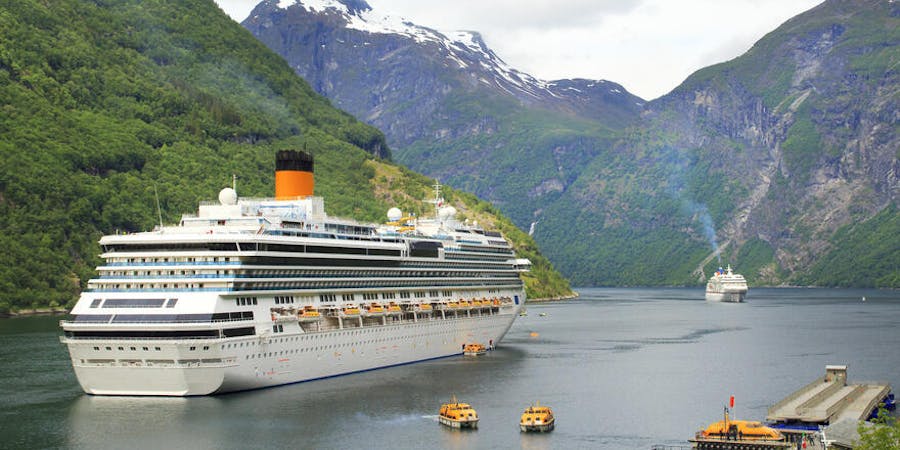 Policies are now widely available specifically for cruise passengers. In fact, without 'Cruise Cover' some travel insurance policies won't pay out for losses incurred during a cruise.
Insurance expert Andrea Norris says: "Some insurers charge up to 200 percent extra to take into account the huge cost of having to airlift an ill passenger. Some don't cover cruises at all, while others offer a 'top-up' cruise policy (usually at around a 40 percent premium) to offer specific cover relevant to cruise holidays."
So, in addition to losses covered by general travel insurance, cruise-specific policies cover:
Missed port departure
If a flight is delayed and the ship has sailed, this covers the cost of travel to the next port on the itinerary.
Itinerary change
If weather or technical problems mean a port is missed out, this entitles travelers to a compensation payment.
Missed excursion cover
Passengers who miss a pre-booked excursion, either due to illness or due to a change of itinerary, can claim the cost if no refund is available.
Cabin confinement
If you are taken ill and miss part of your holiday, this covers a compensation payment for 'loss of enjoyment'.
Increased baggage and personal belongings cover
Cover is increased because travellers are often required to take more expensive clothes for formal dining on a cruise.
---
Different types of travel insurance
Single trip
A policy for an individual, couple or family for one trip.
Annual multi-trip
Good for frequent holidaymakers, although the total number of trips will depend on the policy terms and conditions. Many insurers impose no limit on an annual policy, although there can be a limit on how many days the holder can spend abroad in one go.
Worldwide
If going further afield than Europe, you'll have to get worldwide cover, as medical treatment and repatriation will be more expensive.
Family travel insurance
This often works out cheaper than buying individual cover. Policies differ and some provide free cover for under-18s.
Group travel insurance
For members travelling together who aren't a couple or who don't live at the same address.
Couple's insurance
Valid if the couple is in a relationship and lives at the same address.
Over 65s travel insurance
Specialist insurance based on the fact that, the older people get, the more likely they are to suffer ill health. Pre-existing illnesses must be declared.
Different tiers of cover
Insurance companies often offer different tiers of cover, which could be classed, for example, as Silver, Gold or Platinum level. The lower tier offers a more basic level of cover and is the cheapest.
---
Where to buy travel insurance
There are several options, including a policy bought through the cruise line (Note: cruise line insurance policies may not include emergency medical or evacuation benefits), travel agent or specific insurance provider. Other choices include policies bought through the Post Office or high-street stores, which often offer incentives such as extra points added to their loyalty programmes. An online insurance aggregator (known as a comparison site) lets users filter search results to include cruise cover and allow people to compare several policies at once. But not all insurance companies use these sites. Direct Line (
) is one that doesn't. Policies offered by bank accounts and credit cards often exclude cruise cover in the small print, but may add it as an extra upon request. Ensure any insurance is underwritten by a reputable and licensed insurer. Ask friends for recommendations.-----
Pre-existing Illness
Pre-existing medical conditions need to be disclosed, in full, at the time of buying insurance.
---
Who offers cruise cover?
The following insurance companies offer cruise cover, among others:
Holiday Extras (
)CoverMore (
) AllClear Travel Insurance has its own cruise insurance website, AllClear Cruise (
), which increases cancellation cover up to £15,000. Goodtogoinsurance (
) offers cruise insurance cover for people with medical conditions and there are no age limits.-----
Price comparison sites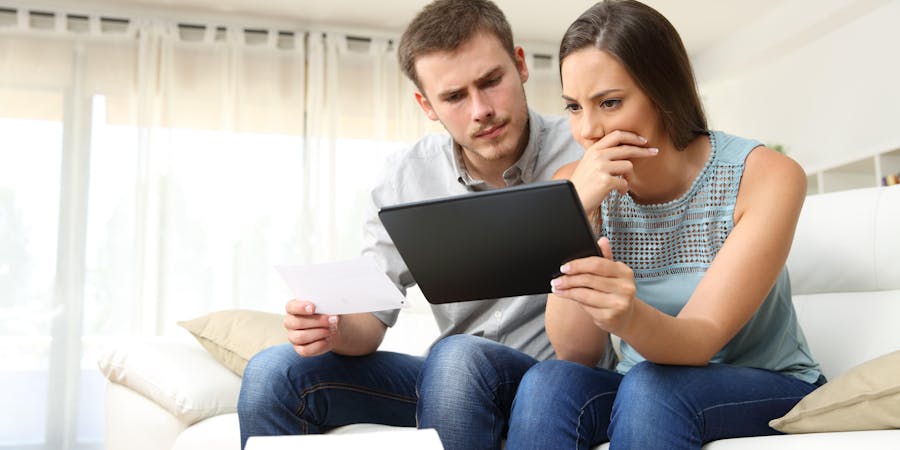 Anyone with pre-existing medical conditions might find
useful.-----
When to buy travel insurance
For the best cover, take out insurance immediately after booking the cruise. Increased benefits could cost more the longer you delay and you're only covered if you purchase insurance before an incident that you want to claim on.
---
Which policy is right for you?
Don't just opt for the cheapest policy without first working out what you need and what you don't. For example, work out how much the contents of your luggage is worth and answer all questions about health fully. The lowest premiums often come with the biggest excess in the event of a claim. Could you add a cruise option to an existing travel insurance policy?
---
Also Consider
Defaqto rating
Defaqto's star ratings provide an independent and unbiased view of the quality of the insurance product. The key features and benefits offered are assessed and a rating from one to five stars is assigned. The rating is not an indication of how suitable a particular product is to an individual's requirements, but it's helpful for showing where the product sits in the market.
Max excess
This is the maximum amount you have to pay per person per claim. For example, a traveller making a successful £500 claim on a policy with a £100 excess would receive £400.
---
Real-life example
The price paid depends on various factors including any pre-existing health conditions and what the policy covers. Factors include the likelihood of requiring treatment while abroad, health-care costs in the destination, distance of destination from UK and age of traveller.
Here are some examples of what you might be expected to pay:
A search on Money Supermarket for a 59-year-old traveller taking an 18-day Australia and Far East cruise in November 2019 brings up 10 policy options.
The cheapest insurer is TopDog Insurance (www.topdoginsurance.co.uk), a division of Citybond Holdings Ltd, which has more than 35 years' experience of travel insurance, at £68.90. This covers:

Max excess: £50
Medical: £10m
Cancellation: £5,000
Baggage: £1,500
Personal money: £500
Defaqto rating: Four stars
For an extra £10, customers could go for a policy with InsuraTrip.com (
) and get 20 percent off European breakdown cover and car hire insurance offered through the company.
A popular choice is the Post Office (
).
In this instance, its policy costs more, at £124.63, and it has a lower Defaqto rating at three stars, although it has zero excess.
The cheapest Defaqto five-star rating is with Spectrum Travel Insurance (www.spectrumtravelinsurance.co.uk), at £109.14, covering:
Max excess: £0
Medical: £10m
Cancellation: £7,500
Baggage: £4,000
Personal money: £750
Defaqto rating: Five
Boots (
) has a Defaqto rating of five, at a policy price of £164.93. It might appeal to Boots Advantage Card holders, who get four Advantage points for every £1 spent.
And finally…checklist
Make sure the cruise insurance policy provides cover for all of the countries on the itinerary and any stopovers.
Make sure the policy covers being airlifted from the cruise ship to hospital in case of a medical emergency.
Declare pre-existing medical conditions at the time of booking insurance on the phone or online.
Read and understand the policy information prior to purchasing to ensure you have the right level and type of cover required.
Many travel policies insure a long list of sports as standard, ranging from fishing, abseiling, trekking, cycling, flying as a passenger, horse riding and sand dune surfing. But check to make sure.
Coronavirus
There's a fair amount of concern over coronavirus (Covid-19) among people due to travel overseas. GoCompare said travel insurance purchases on February 27 2020 increased by 159% compared to the same day last year, while, in the last seven days of February, travel insurance purchases increased 277%.
Insurance policies will cover cancellations when the UK Foreign and Commonwealth Office (FCO) states that, on your date of departure, it advises against "all but essential travel".
As of March 1 2020, this covers mainland China, two cities in South Korea; 10 small towns in the Lombardy region and one in the Veneto region of Italy. Claims will be allowed within 48 hours of the intended date of departure.
The situation is changing rapidly, so check the FCO website for updates.
Insurance policies will pay for non-refundable expenses in event of cancellation, such as unused travel and accommodation costs. In the first instance, travellers need to contact their airline or travel company for a refund or journey amendment.
Claims will only be paid on policies taken out before the FCO advised against travel to the intended destination.
Anyone who travels to an area when the FCO has advised against it, will not be covered by their travel insurance.
Travellers in an area that wasn't on the FCO list when they began their trip will still be covered if the FCO advice changes to 'all but essential travel' while they're away.
Most insurance policies will be automatically extended, generally for 30 days, if passengers are delayed home because of coronavirus. Cruise passengers who need to visit the medical centre should keep all receipts and detailed documentation.
However, policies do not cover for disinclination to travel (in other words, you can't cancel and expect your money back just because you don't feel like travelling).
In the rare event that you've booked "cancel for any reason" insurance, insurers will only pay out 50-75 per cent of the cost reimbursed, and the decision is made on claim-by-claim basis.