Everyone knows that Wave Season (January through March) is a time when cruise lines put out temping booking promotions -- think free upgrades, extra-value offers and fare discounts. But the Cruise Critic editors have also seen some amazing sales in the autumn months.
That got us wondering: If the autumn months are a time when cruise lines are pushing to sell off remaining sailings for the current year while encouraging cruisers to book early for next year, as well as October being CLIA's "Plan a Cruise Month," could autumn possibly be a better time to book a cruise than winter?
We put this question to several travel agents, who acknowledged seeing great autumn deals in previous years, but said 'rules' regarding the best time to book no longer apply.
Phil Nuttall managing director of the Travel Village Group says: "Booking early has become quite 'trendy' in the cruise industry, but for many different reasons and each one, in my opinion, has its own USP. I do not believe there is a 'key' month, it is dictated by other factors such as family cabins, destinations and personal onboard wish lists. If you fall into any of these categories, then it is advisable to book early because otherwise you could miss out."
So is autumn the best time to book? It can be -- depending on what you're looking for in a cruise and whether slow sales earlier in the year, or a cruise line drive for early bookings, result in price drops and promos. If you're itching for great value, here are three cases when autumn is the best time to book.
You Want a Last-Minute Caribbean Cruise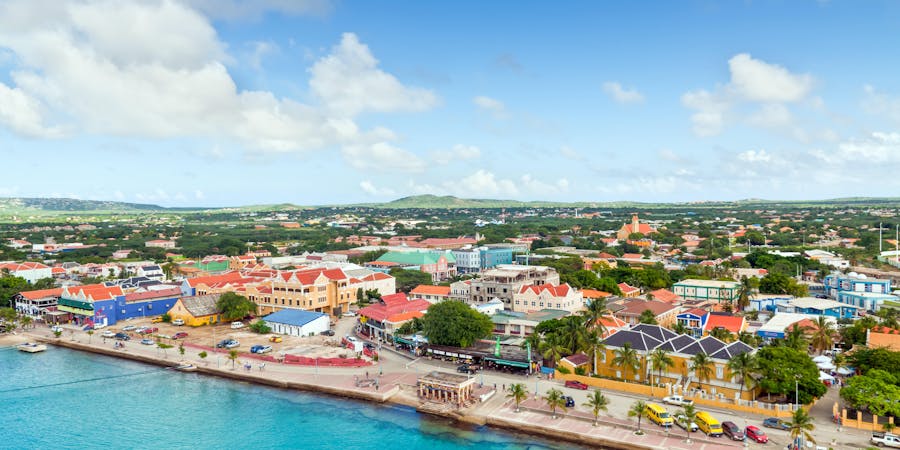 From autumn through to December the Caribbean is over-saturated with ships, and there's less demand. If you can be flexible with your travel dates, don't have a particular need for a certain type of cabin (or are fine with an inside or outside) and don't mind cruising the islands during hurricane season, you can definitely get a great deal on a last-minute Caribbean cruise by booking in the autumn.
However you still want to book early for the best availability says Scott Anderson, general manager, The Luxury Cruise Company.
"There are offers and deals to be had on empty cabins in destinations like the Caribbean where there are a lot of cruise ships operating," he adds. "Plus with Cuba being removed from all cruise itineraries, cruise lines have had to re-work routes and are offering great fares and added value offers, but get in quick. Promotions are not consistent, and the book early message is still relevant, unless you're totally flexible on destination, cabin grade and style of ship."
Edwina Lonsdale, managing director, Mundy Cruising, agrees. "We are definitely seeing quite a lot of availability in the Caribbean, not least because of the cancelled Cuba sailings, and cruise lines are trying to stimulate bookings with a range of offers which include exclusives to bring additional family and friends aimed at those already booked, fly free, upgrades and onboard credits."
You Want to Book Early for the Best Availability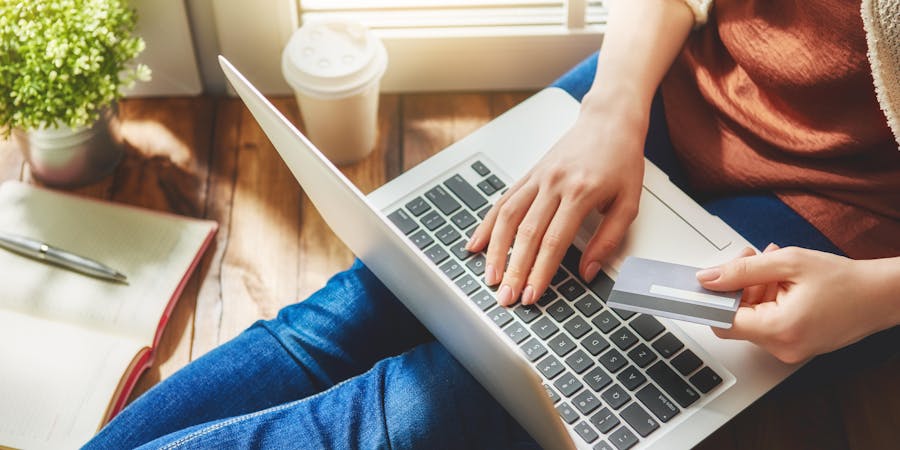 Cruisers who are picky about cabin type and departure date should book early to get their dream cruise. Autumn is a key time to book early for next year's summer sailings. Some cruise lines even announce the next season of itineraries during the autumn months. Booking early is also useful if you're looking at small ships, river cruises or new vessels.
Anderson advises: "Also keep in mind that your preferred cruise ship might hold fewer guests than others -- these will sell out quickly on peak months so get in early. Alternatively look at shoulder season where they will be better availability and lower fares too. And of course river ships are smaller still, so get in quick.
"New ships that have just launched will always be popular like Celebrity Apex or Norwegian Encore, along with luxury ships like Silver Moon or the new expeditions ships as these typically accommodate just 200 guests or fewer."
The same applies to specific types of cabins in short supply, such as top-end suites, connecting cabins and staterooms that can sleep three, four or even five passengers. You might not get a rock-bottom rate, but that's secondary to getting the type of trip you actually want.
Anderson adds: "If you are keen on a certain suite or cabin grade on a specific ship and sailing date then it is best to book early. Remember cruise ships fill up from the top and bottom first, meaning those higher grade suites and the lead in cabins sell out first, so to avoid disappointment book as soon as the itineraries are released to secure your preferred accommodation. Many lines are releasing itineraries earlier than 18 months in advance so keep an eye out for new routes and new ports of call or returning favourites like Istanbul and the Black sea."
Nuttall points out that families looking for four-bedded cabins are not only restricted by the number available, but they are also limited by school holiday dates and the cruise itineraries operating in these peak periods.
"Destinations probably drive the biggest demand for a specific cruise and some countries can only be visited at certain times of the year, so they sell out quite quickly," he adds. "It is no secret, for example, that people want to visit New England in the fall so will always be extremely popular. Also, we are creatures of habit and we have our own personal idiosyncrasies such as specific room types, room location -- mid ship for stability and aft for stunning views and sunsets etc. We have our favoured time of dining and table sizes and if we do not tick these boxes it can make or break a decision book or not.
"There isn't really such a thing as a late deal in cruising because most cruise clines will have sold their cabins at least eight to ten weeks from departure. There are always exceptions, and these are great for anyone looking to maybe take a second or even a third cruise, but invariably you have no choice of room type, dining times or the other benefits available when booking early."
So if you see the itinerary, sailing date and cabin type you want in the autumn, don't wait until the winter and Wave Season in the hope of getting a better deal. Book the cruise and be confident that you have made a smart purchase.
You See a Great Promotion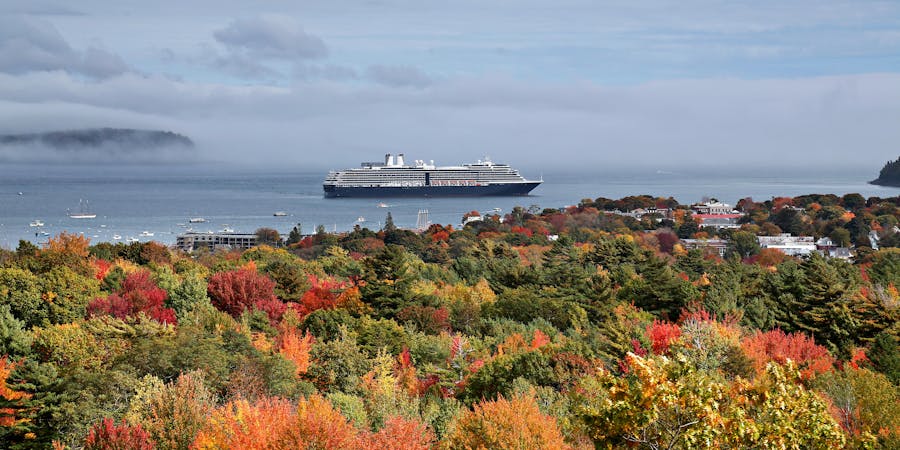 Cruise lines want to fill their ships as early as possible, and to convince travellers to stop procrastinating on making their holiday plans, they lure you with promotions and promises of the lowest prices. This means you might very well see some impressive promotions months before Wave Season kicks off.
"In the luxury market we are now booking as far out as 2022, so we are seeing a whole load of different stimulants," says Lonsdale. "For 2020 pay-in-full reductions, free air and upgrades are part of a whole palette of offers. The cruise lines are anxious to secure the business early, and as a rule come out with the best offers at this stage. Time and again when a new offer is generated later and we go through the process to see whether what appears to be a better offer actually is, and find that the earlier you have booked, the better deal you have got, and this applies irrespective of Wave periods.
"Very occasionally on lates you can get a super bargain price, but as a rule this is only worth considering or waiting for if you don't really mind when, where and on what ship you travel and you don't really mind what accommodation you are booked in. You will see a lot of well-priced 'guarantee' offers which mean the cruise line can allocate you accommodation wherever they choose -- smaller verandas, poor position, obstructed views -- all of these may apply, and of course you are last on the list when it comes to allocation. so if you are thinking you might get upgraded to a higher category, don't count on it. The cruise lines will prioritise early bookers, past passengers, and anyone who has paid a higher price. So in short, my opinion is, if there is something you really want to go on, book it now!"
"Take advantage of all the booking incentives. And in the unlikely case that your cruise appears to be reduced at a later stage, have your Cruise Consultant take a close look at whether there really is a better deal on offer, and if there is, go in to bat for you to secure the new offer on your existing booking."
Also, just because a cruise line doesn't have a deal on offer, it doesn't mean a travel agency won't release its own booking incentive. Many agencies partner with cruise lines for exclusive offers. So if cruise lines are advertising deals for Wave Season or CLIA month, travel agents might offer their own incentives before or after those times.
You also need to make sure the deal is right for you. If you only drink the occasional glass of wine, an offer of a complimentary drinks package won't be as beneficial as onboard credit or a cabin upgrade. If you don't spend a lot of time in your cabin, skip the upgrade promo and look for a value-add like prepaid gratuities or free shore excursions. Just want the lowest cruise fare possible? Know that those deals come with no or fewer extra perks than booking a balcony cabin or suite at a discounted but not rock-bottom rate.
It's hard to predict if this autumn will see an outpouring of amazing deals or just some average early-booking incentives. Either way, if you know you want to cruise next year, it makes sense to keep an eye on the sales from now through December. You might discover a great offer on you dream holiday for 2020 or even further ahead.