Without a doubt, the wine and food are a highlight on any cruise, but why keep the fun onboard? Visiting vineyards, bottle shops, tasting rooms and restaurants with lauded lists and enviable wine cellars can be a shining moment on your cruise holiday, if you know where to look.
Whether you're on a river cruise sailing through Europe or aboard an ocean vessel calling on ports across the Pacific to the Cape of Good Hope, Mediterranean or even Caribbean waters, you'll find exceptional wine experiences near at hand.
Many of the best wine cruises are themed sailings that offer everything from tasting experiences to upgraded wine packages at dinner. On river cruises -- especially on itineraries through wine regions -- you'll find a number of wine enrichment sailings complete with intimate tours of family-run wineries and more.
So keep some palate-cleansing crackers close at hand, and get ready to bring home your next favourite bottle of vino as a cruise souvenir. Read on to find the best cruise ports for wine tasting -- you might be surprised to find where your next glass is waiting.
Christchurch, New Zealand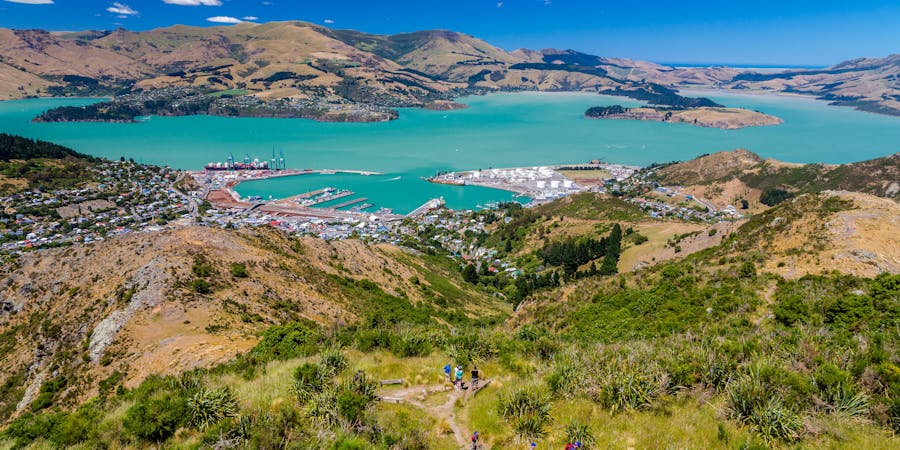 New Zealand is famous for its wine, especially its sauvignon blanc and chardonnay. So, while you're in port in Christchurch, make a day of it and head north or south of the city to wine regions where you can visit tasting rooms for a sip and then enjoy lunch or dinner overlooking the vineyards.
North of Christchurch, dozens of wineries in the Waipara Valley are at your disposal. Here, some 3,000 acres are under vine, and pinot noir, Riesling, pinot gris, chardonnay, sauvignon blanc and Gewurztraminer grow in abundance. Focus on the Rieslings and pinot gris (regional specialties) while you're there, but be sure to sample their sweet, late-harvest dessert wines -- the long growing season allows for a range of styles from the same vineyard.
To visit, arrange for a tour through an operator like Explore Waipara Wine Tours, which takes organised groups on vineyard visits and will create a private tour for your small group. Or, hire your own car and make the 45-minute drive yourself. If you have time -- and you've moderated your enthusiasm for tasting -- walk or bike between wineries on the Waipara Valley Vineyard Trail.
If you head south of Christchurch, you'll soon get to Canterbury Plains, where distinctive Rieslings and pinot noirs are produced along with memorable sauvignon blancs and chardonnays. Tasting tours from guides like Wine Paths can pick you up and whisk you away for a day of exploring the vineyards and varietals. Prices for wine tours vary from relatively inexpensive half-day tours (around $70 per person) to extravagant full-day tours involving a helicopter ride, tastings and lunch (around $350).
Funchal, Madeira, Portugal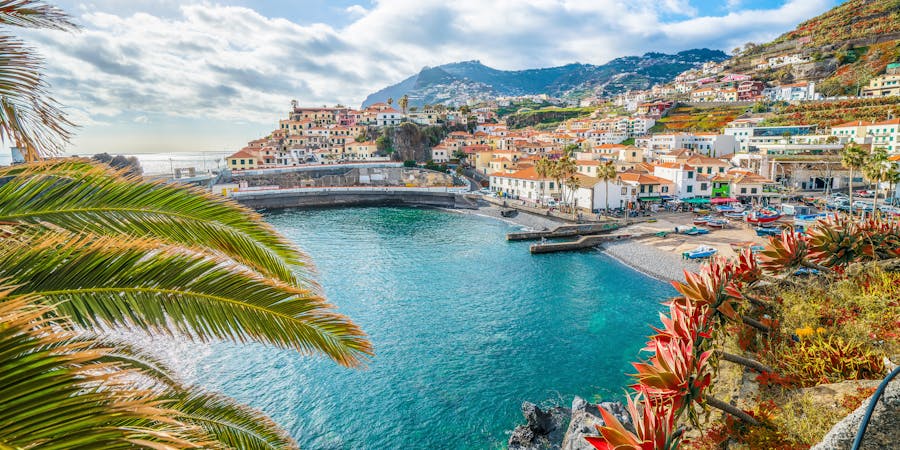 Portugal's Madeira Island have been a waypoint for sailors since the 15th century, just about as long as they've been making wine. In the capital city of Funchal, cruisers can enjoy the eponymous fortified wine -- Madeira -- by the glass or bottle at wine shops, cafes and restaurants throughout the city. Or, you can join a tour to visit vineyards and wine cellars just outside the city.
Before we get to booking a tour, let's talk about Madeira, the wine. Madeira is a fortified wine -- like Port, which originated in the city of Porto on the Portuguese mainland -- and that means it's wine with a dash of neutral grape spirits added to help preserve the wine as it made long voyages across the sea.
In Funchal, make a stop at the Madeira Wine Institute (Instituto do Vinho da Madeira) and visit the Museum of Madeira Wine. You'll get a good understanding of the history of Madeira wine and the winemaking process, giving you a base of knowledge before you go out tasting. Once you've stopped there, head straight for one of the wine producers like Blandy's Wine Lodge, Pereira d'Oliveria or Artur de Barros e Sousa. At each of these, you'll be able to tour barrel rooms, see more of the winemaking process and taste vintage and nonvintage Madeira wines.
If you want to pay a visit to the vines, organised tours visit vineyards at Camara de Lobos, Sao Vicente and Porto Moniz, where you'll dine on traditional Madeiran dishes while you sip and take in views almost as delicious as what's in the glass. Costs for tastings and tours range from 7 euros (about $8) for walk-in tastings to 60 euros (about $67) for walking food and wine tours in Funchal. Expect to pay closer to 120 euros (about $134) for full-day vineyard tours and tastings.
Cape Town, South Africa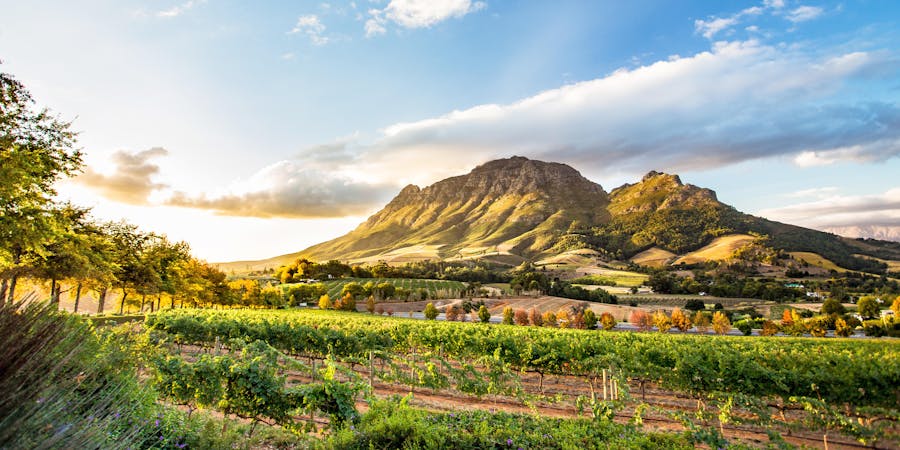 If you're not familiar with South African wine, book a cruise out of Cape Town and taste for yourself -- the wine here has been earning more accolades every year.
In the hills around Cape Town, the climate's right for Old World varietals like cabernet sauvignon, merlot, Malbec, pinot noir, Gamay, shiraz, chardonnay, sauvignon blanc, Viognier and Chenin blanc; you'll even find grapes like Pinotage, which were developed here in South Africa and contribute to the distinct "Cape Blend" wines. In Cape Town proper, there are three wine regions -- Constantia, Durbanville and Helderberg -- and visiting wine estates in any of these regions is a matter of hopping on the bus or hailing a cab; a short ride later, you're tasting wine at any of more than three dozen wineries.
The Franschhoek Wine Tram carries visitors to the Franschhoek wine region, just outside the city. This hop-on, hop-off tram (and its companion bus) has eight routes to choose from, and each route visits seven to eight wineries. You can't go wrong with any of the wineries in Franschhoek, but for views (and those all-important Instagram shots), try the Green Line, which offers jaw-dropping mountain vistas, stops at seven wine estates and visits Franschhoek Village.
No wine-tasting trip in South Africa is complete until you visit Stellenbosch, the self-proclaimed (and undisputed) wine-tasting capital of the country. The town of Stellenbosch, called Stellies by locals, is the second-oldest European settlement here, and it sits a short drive east of Cape Town in the heart of this lauded wine region. Dozens of tour companies offer tasting trips to the area, where there are hundreds -- yes, hundreds! -- of wine estates. If you time your cruise right, you'll be here in time for the Stellenbosch Wine Festival, a two-day celebration that takes place in early April.
Bordeaux, France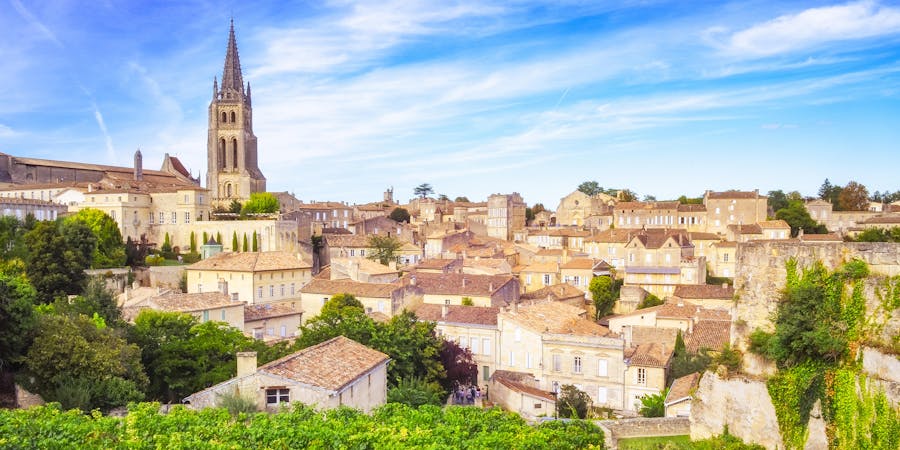 Can we talk about wine tasting without mentioning France? We don't think so, and with many river ships sailing the Garonne through the heart of one of the nation's most recognizable wine regions, we'd be remiss if we didn't talk about Bordeaux.
In Bordeaux, you can grab a seat at just about any sidewalk cafe and savor wine so good you want to cry. If you're a little more strategic, you can find the best of the best. At La Cite du Vin, a museum dedicated entirely to wine, the displays are interactive and so well designed, you'll forget you don't have a glass in your hand. (Give it a few minutes, you'll have one soon enough.)
Once you've had your fill of the incredible exhibits, head to Belvedere's rooftop wine bar, which opens exclusively to guests. With your museum ticket, you'll receive one glass of wine from an astounding selection that includes wines from unexpected places like China, Georgia and Algeria, among others. Linger up here for a while, because the view of Bordeaux is unparalleled -- just don't miss your ship after your third or fourth glass!
And what goes better with French wine than French food? Make a reservation for lunch (or dinner, if you're overnighting in port) at L'Univerre and prepare to be overwhelmed by the wine: There are 900 wines on its list, 1,550 in its cellar and a selection of 16 wines by the glass that your wine-lovingest friend would kill for. On top of that, the prices are exceptional (well, as exceptional as they can be when you're talking about a list with bottles like a 1946 Cheval Blanc on offer).
Koblenz, Germany
Situated on the Middle Rhine at the confluence of the Rhine and Moselle rivers, Koblenz sits in the midst of an exceptionally fertile wine region. In this part of Germany -- and in nearby France -- Riesling is the name of the game. Before you make that face, Riesling in this region runs the gamut from sweet to dry, with amazing flavor profiles all along the spectrum.
River cruise ships dock a short walk from the city center of Koblenz, and right across the river from a winery that's easy to visit. Overlooking the town is Ehrenbreitstein Fortress, a one-time fortification that's now a museum/youth hostel/event space, and at its feet sits Gohlen Winery, a family-run winery that's open for tastings, cellar tours and by-appointment vineyard tours. Gohlen makes an array of reds, whites, roses and sparkling wines (as well as brandies and other liqueurs) to taste or buy.
In one of Koblenz's oldest half-timbered buildings -- it was built in 1689, renovated in 1921 and survived World War II -- is Weinhaus Hubertus, one of the city's coolest wine bars. On offer are 60 wines (30 by the glass, 30 by the bottle) from the Rhine-Moselle Region around Koblenz, plenty of seasonal dishes to go with your wine and when you need a change, Gaffel Kolsch (beer) on draft.
Pay a visit to the Deinhard-Kellermuseum, which specialises in Sekt, a sparkling wine. Tours reveal how it's made, bottled, stored and, most importantly, includes a glass to enjoy.
Dover, England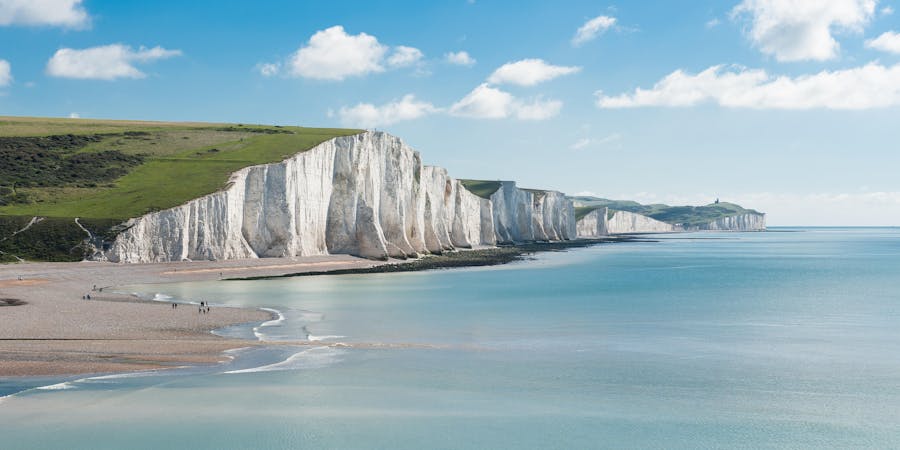 The number of vineyards producing top-quality tipples in Kent -- affectionately known as the Garden of England -- has grown rapidly in recent years, with the port of Dover offering access to an array of wineries and tasting tours across the county.
There are several wineries in Kent open to the public, though the first vineyard to really establish itself was Bibbenden Vineyards, in 1969. Today, visitors can sample the label's award-winning red, white, rose and sparkling wines and take complimentary self-guided vineyard tours or join a guided tour every Saturday, from April to October.
Chapel Down is another popular label in the region and offers guided tours and tastings. Visitors are welcome to explore the grounds' vineyards and herb garden for free.
Hush Heath Estate has gone one step further to attract cruise passengers by creating a sparkling wine exclusively for Saga Cruises' new ship Spirit of Discovery. Set amid ancient oak woodlands, vineyards, apple orchards and wildflower meadows, the estate features a state-of-the-art winery that produces 500,000 bottles annually. There's also a tasting room with the capacity for 200 people, a shop, visitor centre and complimentary self-guided tours available, daily.
As English wine has grown in popularity in recent years, so have British Isles cruise itineraries, with a number of mainstream, luxury and UK lines calling on Dover, including Princess Cruises, Seabourn, Oceania, Fred. Olsen, Saga and CMV.
The best time to factor in a visit to Dover is during the summer months, from May to September. Tip: Complement a glass of delicious fizz with a fresh crop of local strawberries topped with cream for a truly delectable Kent experience.