The first Chris Jericho cruise, hosted by the wrestling supernova, was held in fall 2018, and the event caused so much buzz, a second and now third cruise have been scheduled. Expect the Rock N Wrestling Rager at Sea in 2021 to attract AEW and former WWF/WWE stars, such as Kevin Nash, Scott "Razor Ramon" Hall, Sean "X Pac" Waltman, Booker T, Jake "The Snake" Roberts and Diamond Dallas Page, as well as bands and comedians. (And don't forget a big "WOOO!" for guest of honor "Nature Boy" Ric Flair.)
General Info
The five-day full-charter cruise sails roundtrip from Miami, February 1 to 5, 2021. As part of the voyage, 2,394-passenger Norwegian Pearl will visit Freeport, Bahamas.
Tickets for the Chris Jericho cruise are a hot commodity, and cabins sell out fast. By April 2019, the 2020 cruise was 80 percent sold out.
The 2021 lineup has not yet been announced.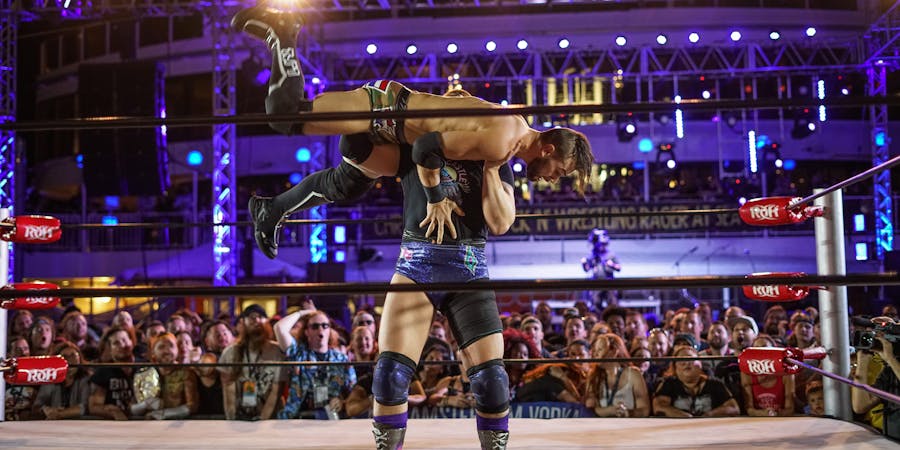 Lineup and Highlights
Wrestling -- and a lot of it -- is the obvious appeal. AEW (All Elite Wrestling) is the onboard promoter, and competitions will take place every day. Imagine a huge wrestling ring with awesome sight lines in the middle of a pool deck; reviews of the first cruise praised the intimacy of it all.
Beyond wrestling, the Ship of Jericho boasts a lineup of hard rock, blues and metal bands, starting with Jericho's own group Fozzy. (Fun fact: Jericho was inspired to do the first Rager at Sea after he played with his band on the KISS Kruise). Other bands include Light the Torch, Jared James Nichols, Kick Axe, Farewell to Fear and Dark Sky Choir. Brad Williams is a featured comedian, along with Sarah Tiana and Bruce Jingles.
Several podcasts will be taped onboard, including Jericho's own "Talk is Jericho." Others featured are "Wrestling Observer Live," "83 Weeks" with Eric Bischoff, "The Hall of Fame" with Booker T and Brad Gilmore, and "Beyond the Darkness," a paranormal podcast.
Finally, expect autograph sessions, activities hosted by wrestlers, theme nights, panels, meet and greets, and more.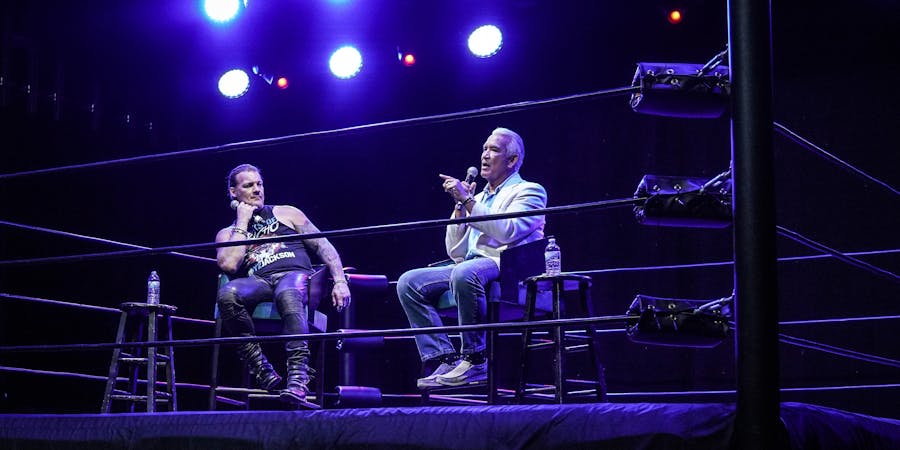 Onboard Vibe
Tattooed and ready to rumble (in the partying sense), the passengers on the Chris Jericho cruise take the "rager" name to heart, but it's not all about the shots. Professional wrestling fans cite the community spirit of it all. Essentially, this cruise is Jericho's personal project, so expect his likes and dislikes to prevail.
Who Would Like It
Fans of pro wrestling and those who love them will find this sailing a perfect fit.
How to Book
This cruise is run by Sixthman, a theme cruise operator owned by Norwegian Cruise Line Holdings. Bookings are done via
. This cruise generally sells out, but you can always be added to the waitlist.