Who hasn't dreamed of getting away from it all at Christmas? If you've had enough of a festive season that involves hours in the kitchen cooking massive meals then eating left-over turkey all week -- or just fancy doing something different for once -- then a Christmas cruise could be the answer to your prayers.
You could be starting a whole new Christmas tradition that really will leave you feeling full of cheer. Start planning your Christmas right now and find out what you can expect from the round-up below of the best Christmas time cruise lines.
1. Cunard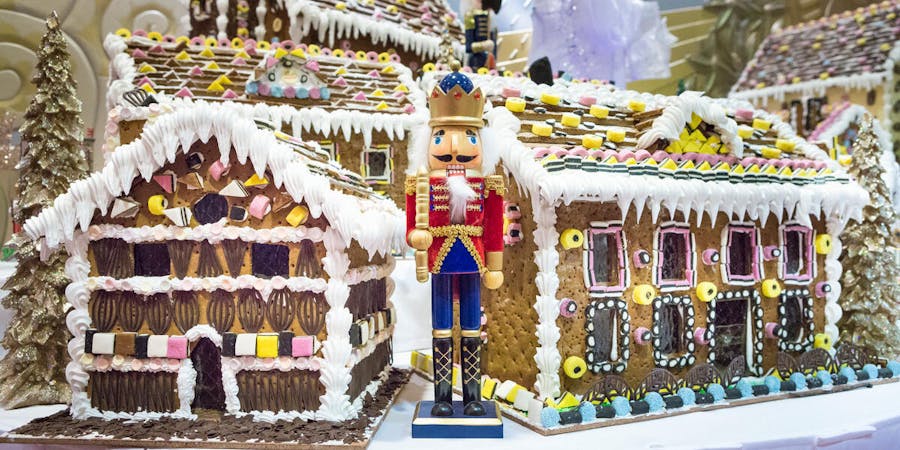 Seasonal Style: Sophisticated Metropolitan 
Several cruise lines offer Christmas market shopping trips to northern Europe in the festive season but Cunard goes one better with Christmas shopping in New York onboard Queen Mary 2 each year. The transatlantic crossing includes a flight home or to New York. Or you can spend Christmas Day onboard ship off the Canary Islands, enjoying a traditional Christmas menu that includes Norfolk turkey with all the trimmings followed by Christmas pudding that tastes divine. All the halls are decked with holly, or at least something joyful, and there's a massive Christmas tree in the grand lobby plus a gingerbread village created by the chef patissier. 
2. Saga Cruises
Seasonal Style: Classy over-50s 
Get into the pre-Christmas spirit with a short hop over to Northern Europe on one of Saga's two state-of-the-art new cruise ships, Spirit of Discovery and Spirit of Adventure, or sail south for Christmas Day in the Mediterranean or Canaries. Whether you choose a short cruise to visit the Christmas markets in Amsterdam on Adventure, or Christmas markets in Antwerp and Bruges on Discovery, there will be mince pies and eggnog all round. As for the longer cruises over the festive period there will be a Christmas choir on Discovery in the Mediterranean, where the crew will put on a riotous pantomime, with carol singing for guests to join in and an extra special Christmas dinner.
3. Fred. Olsen Cruise Lines
Seasonal Style: Traditional Fun
Don't forget to pack your Christmas jumpers to win a prize whether you're spending Christmas in the Canaries, the Caribbean or the Far East on any of Fred. Olsen Cruise Lines' four elegant small ships. Expect plenty of Christmas-themed entertainment including a pantomime and the crew performing their celebrated carol concerts. Meet the man himself at Santa's cocktail party and enjoy sherry and mince pies after Midnight Mass on Christmas Eve. With Christmas Day spent at sea there's time for a leisurely breakfast followed by Christmas dinner with all the trimmings and charades afterwards while your partner nods off. Then it's party time again on deck with live Christmas music and a visit from Father Christmas. Fred. Olsen ships are possibly the only fleet to offer reindeer racing, too.
4. P&O Cruises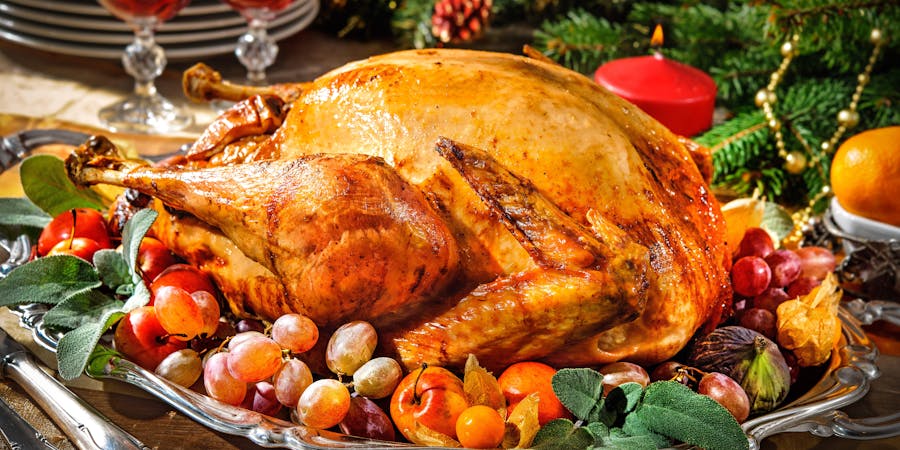 Seasonal Style: Beautifully British
All P&O Cruises' ships are lavishly decorated with nearly 250 Christmas trees in all, over the Christmas period, and 44,000 decorations. More than 1,000 turkeys are prepared for traditional Christmas dinners and more than 600 bottles of Champagne consumed, with Father Christmas handing out presents to more than 13,500 guests. Family is at the centre of Christmas on P&O ships, with a Christmas grotto, children's Christmas Day tea parties, pantomimes and festive entertainment including Christmas films in the cinemas. 
5. Cruise & Maritime Voyages
Seasonal Style: Totally Relaxed 
CMV's guests head to warmer waters over the festive season, with Madeira and the Canaries available on several of the cruise line's ships or you can fly to Australia to spend Christmas on Vasco da Gama. Even off the Tasmanian coastline, though, Christmas Day and Boxing Day has a traditional flavour and you can guarantee the Canaries itinerary will be a Christmas cracker. There will be pantomimes and Christmas-themed shows on all the ships with Christmas craft workshops so you can make something to decorate your cabin. Guests can join in carol services as well as a Christmas Day service, and there will be plenty of Christmas cake and a gift for everyone on board.  
6. Hurtigruten
Seasonal Style: Nordic Hygge
A white Christmas is guaranteed on a Hurtigruten cruise to the Antarctic, along with a bracing walk after lunch to the top of a snow-covered hill or possibly an iceberg cruise. Wherever you are on a Hurtigruten ship over Christmas it will involve traditional Norwegian celebrations and food. Even though you'll be as far from Santa's North Pole as it's possible to be in the Antarctic, the man with the long white beard -- Julenissen as he's known to Norwegians -- will be spreading Christmas cheer, too. Hurtigruten ships sail Norway's coast year-round, including Christmas, so as well as going dog sledding and on snow mobile safaris in the days leading up to Christmas, there are also traditional Norwegian Christmas games and special meals to enjoy onboard. Try the line's gorgeous new ship MS Roald Amundsen for a true polar experience.