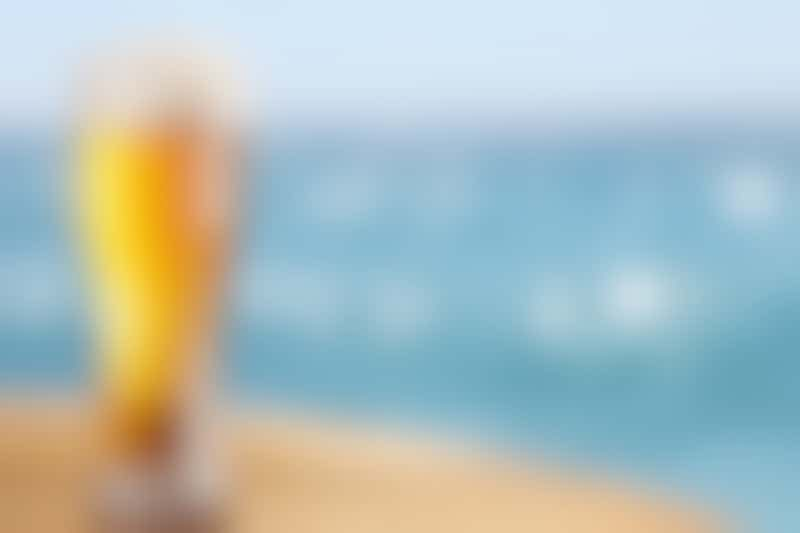 The best cruise ships for craft beer (Photo: Valentyn Volkov/Shutterstock)
The move from mass-market brand beers to lovingly-brewed and interestingly-named ales from craft breweries has finally made it out to sea. About time to, you might well say, as the craft beer revolution has been going on for a number of years now.
In the U.K., P&O Cruises kick-started the trend with the introduction of Brodie's Bar on Britannia, which features the aptly-named Great British Beer Menu, which features an astonishing 70 different bottled beers, ales and ciders from 56 UK counties (nope, we didn't know that there were that many either!). Celebrity Eclipse had a retro-fitted Gastrobar installed onboard a couple of months later, showcasing a variety of craft beers.
But it's not confined to these shores: The following cruise ships and cruise lines have made a serious effort to provide top-notch craft beer onboard, from partnerships with homeport-based breweries to their own kegs made right on the ship. If you're a beer-lover looking for a cruise, drink in these best cruises for craft beer.
P&O Cruises
Britannia launched in 2015 with a number of firsts, including the most variety of beers sourced from the most British counties onboard a ship: 70 in total from 56 different counties. These include pilsners, ales, stouts, gluten-free beer and speciality beers such as Chocolate Tom from Robinson's Brewery in Cheshire, Ginger Hare from Bath Ales in Somerset and Titanic Quarter (no, we're not sure if we want to sink that one either), from County Antrim, in Northern Ireland. The line has since rolled out a selection (20 in total) from Brodie's to the pubs onboard the rest of the fleet. If you're overwhelmed by the selection and don't know where to start, try a beer flight, which offers three different beers (a 1/3 of a pint each) from a chosen region of the country. The best bit? Prices start at a cheaper-than-high-street-pub price of £3.85 per bottle, which is to be applauded.
Shop for Britannia Cruises
Celebrity Cruises
Celebrity Cruises launched the Gastrobar on the U.K.-based Celebrity Eclipse in May 2015 following a significant refurbishment. In reality, the Gastrobar, which is part of the Passport Bar, is just two fridges full of different types of craft beers. However, what is impressive is there a beer sommelier, who will guide you through all the various beers on offer (and despite there being just two fridges, there is a big selection). The beers are from all over the U.S., Canada and Europe, and they include a Rogue Farms 7 Hop from Oregon that retails at -- deep breath -- $35. The line has since introduced it on Celebrity Equinox.
Shop for Celebrity Eclipse Cruises
Norwegian Escape
With the debut of its largest ship to date, Norwegian Cruise Line also rolled out a major partnership with Miami-based Wynwood Brewing Company by developing District Brew House. Powered by the Brignoni family who started Wynwood Brewing, the bar offers 24 rotating beers on tap (from Magic Hat, Brooklyn and Angry Orchard hard cider to Left Hand Milk Stout and others we haven't even heard of), as well as 50 different types of bottled beer. Find your favourite tap from terra firma, or try something completely new: La Rubia Blonde Ale is inspired by the founder's mother, and Pop's Porter is an award-winning robust porter named after the founder's father, "Pops." (It's a family affair.) District Ale is exclusive to Escape, brewed just for the ship -- can't get any more craft than that.
Shop for Norwegian Escape Cruises
---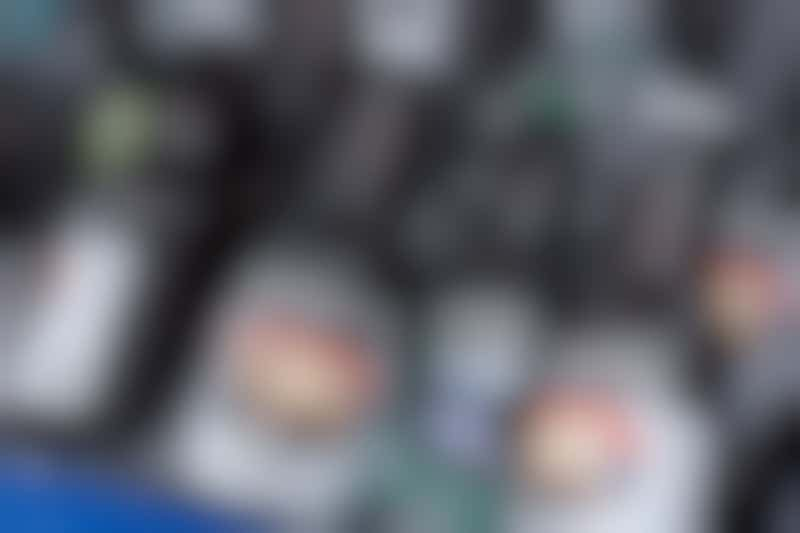 Alaska Brewing Company beers (Photo: Cruise Critic)
Princess Cruises Fleet
As part of its 50th anniversary celebration, Princess Cruises unveiled Seawitch West Coast IPA in partnership with Strike Brewing Company of San Jose, CA. The brew, now available fleetwide, is described as "a balanced aroma of lightly roasted malt and barley, strongly accented by the crisp dry flavor of a unique hop blend." The craft IPA, along with East Coast Blonde Ale and Denali Red, are available on all ships in the Princess fleet. The line is capitalizing on the craft beer culture with a new concept: the Salty Dog Gastropub, pairing creative pub food from Chef Ernesto Uchimura (of Umami Burger) with beers and whiskies. It's presented in the Wheelhouse Bar on Crown Princess, Emerald Princess and Ruby Princess to start. An added bonus: If you're sailing on one of the line's popular Alaska itineraries, expect to see bottles of Alaska Brewing Company beer as part of your libation lineup.
Shop for Princess Cruises
---
Royal Caribbean's Quantum of the Seas and Anthem of the Seas
The concept of the gastropub went next level on Royal's Quantum Class of cruise ships. Michael's Genuine Pub, curated by James Beard Award-winning chef Michael Schwartz, features nearly 20 craft beers on tap with tongue-twisting names like Flying Dog Gonzo Imperial Porter, Bear Republic Racer 5 IPA and J.K.'s Scrumpy Hard Cider Farmhouse Organic. Also included is Schwartz's own potion, Michael's Genuine Home Brew, described as a "classic American ale." Pair your pick with gourmet snacks like crispy hominy or slow-roasted pork sliders, or go for something sweet, such as peanut butter-pie-in-a-jar.
Shop for Royal Caribbean Cruises
---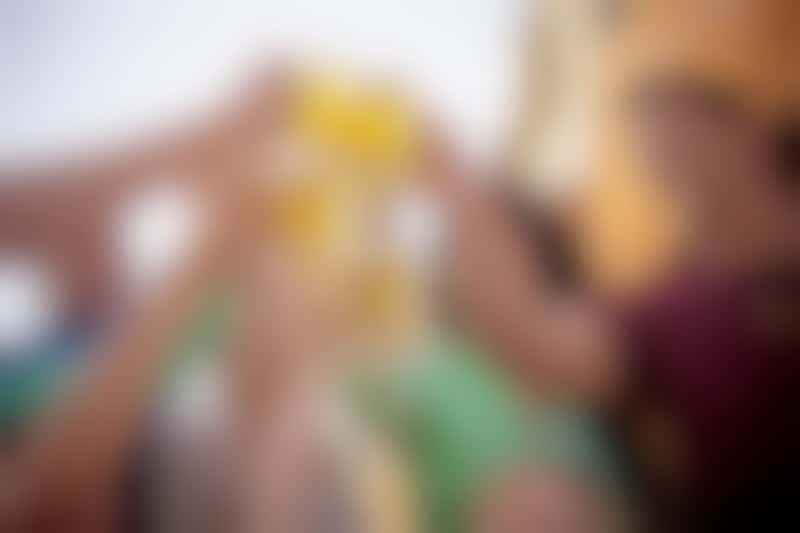 Grab a cold brew onboard (Photo: Deborah Kolb/Shutterstock)
Carnival Cruise Line Fleet
Arguably the frontrunner in the craft beer crusade, Carnival has long embraced the importance of a cold one. RedFrog Pub debuted on Carnival Magic in 2011, with its own private-label draft beer: ThirstyFrog Red. Since then, Carnival has partnered with local microbreweries, such as Tampa-based Cigar City, which will serve its cans -- with ales like Invasion Pale Ale and Florida Cracker Belgian-Style White -- on any Florida-homeported ship. Likewise, Baltimore-based Heavy Seas Beer will now be served on any Carnival cruise ship sailing out of Charm City.
Craft beer and microbrews are served across the fleet, varying by itinerary. For example, slug a Shiner Bock in Galveston, enjoy an Abita in New Orleans, and even savor local beer from Hawaii or Alaska with a Bikini Blonde or Alaskan Amber. With the launch of Carnival Vista, the cruise line takes craft up a notch with a working brewery right onboard the ship as part of a next-generation RedFrog Pub. (Tabletop taps will let you pour your own beer.) A partnership with Miami-based Concrete Beach Brewery will introduce three new original brews to Vista: ThirstyFrog Port Hoppin' IPA, ThirstyFrog Caribbean Wheat and FriskyFrog Java Stout.
Shop for Carnival Cruises
---
Beer Theme Cruises
Any ship can instantly become a haven for craft beer aficionados when it's hosting beer cruises. River cruise lines have really embraced the pairing of sailing and sipping with a number of riverboats offering regional brews as you cruise past their locales. AmaWaterways is hosting a holiday/beer theme cruise with tastings, lectures about technique and a beer pairing dinner. Avalon Waterways theme cruises provide brewery tours, tastings, enrichment and the like. Meanwhile, Un-Cruise departs round trip from Seattle, exploring coastal Washington and visiting iconic local breweries along the way.