(3 p.m. EDT) -- For the first time since the COVID-19 pandemic essentially shut down cruising worldwide in March, a U.S.-based cruise ship will set sail in Alaska -- starting this weekend.
If all goes as planned, UnCruise Adventures, a small, expedition cruise line that focuses on intimate sailings that put passengers close to the action, will send
Wilderness Adventurer
on its first cruise of the year, roundtrip from Juneau. While the ship can hold 60 passengers, only 37 (along with 30 crewmembers) will sail on this first journey. Four additional cruises are scheduled for the ship as the traditional Alaska cruise season winds down.
"Alaska, probably more than most destinations on the planet, does make our product just buzz," said Dan Blanchard, UnCruise's CEO. "We are Alaska."
Wilderness Adventurer, which joined the fleet in 2009, is a pioneer in Alaska. Blanchard said the boat was the first to begin early April cruising in Alaska, the first to stay late into October and is the only member of the UnCruise fleet to sail six months of itineraries in the region. 
While much of the U.S. cruise industry is on hold through the end of September under the U.S. Centers for Disease Control and Prevention's
no-sail order
, UnCruise is exempt because the ruling applies to only those ships that carry more than 250 passengers and crew. All nine ships in the UnCruise fleet carry fewer than 100 passengers.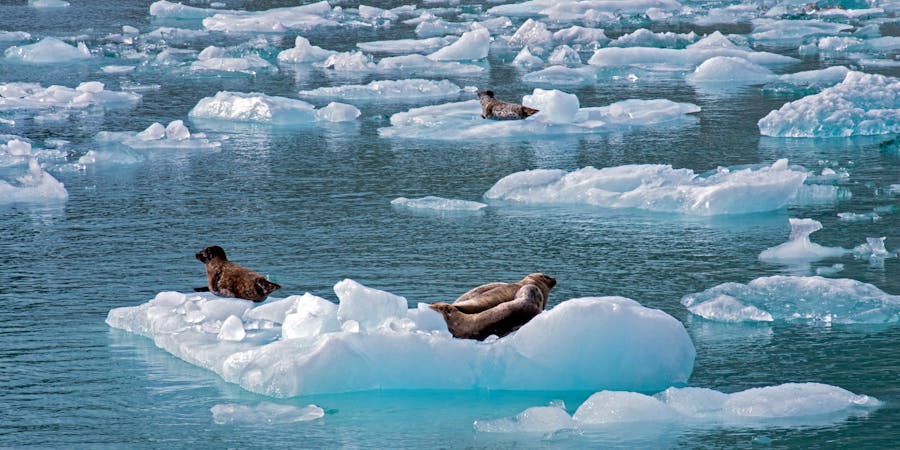 The seven-day journeys on Wilderness Adventurer will essentially keep passengers in a bubble, skipping major tourist towns like Skagway and Ketchikan, for example. Instead, passengers will spend time on the ship's Zodiac inflatable skiffs exploring Glacier Bay National Park and Tracy Arm Fjord; they'll bushwhack through forests and kayak through bays.
And while this suits the current environment, where social and physical distancing are on everyone's minds, the approach actually isn't a departure from a typical UnCruise sailing. The company touts its intimate offerings as "Unrushed. Uncrowded. Unbelievable."
Blanchard said the company is using the requirements around the COVID pandemic as an opportunity to change UnCruise for the better. That means more time outdoors with even smaller groups. Cruisers in Alaska, for example, might get up early to do birdwatching tours, stay ashore later to enjoy campfires or partake in evening happy hours on the top deck, rather than in the ship's lounge.
The line also is moving away from longer, formal post-dinner lectures in favor of more pop-up opportunities, like nighttime star navigation sessions, where the ship will shut down its lights and navigate using the stars, or small galley tours where the chef will dive deeper into how the food is sourced and prepared.
"It's returning back to our roots," Blanchard said.
Other changes passengers might see include more breakfasts and lunches sent ashore with passengers in an effort to get them off the boat, into the open air and back in touch with nature.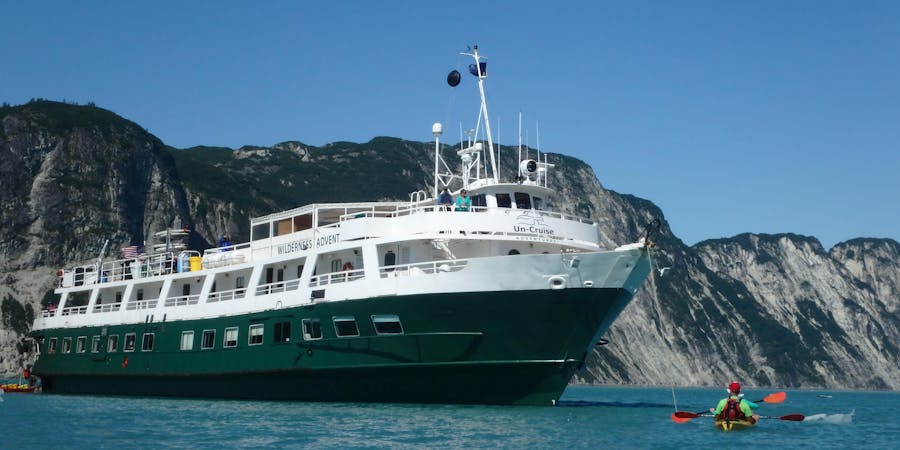 Passengers, too, are required to take responsibility for their own COVID behavior. That starts with getting a COVID test within 72 hours of arriving to Alaska and showing proof of testing negative. UnCruise, too, has introduced new protocols,
including
:
Daily temperature checks for passengers and crew;
Daily sanitation of all touchpoints in cabins, including handles, doorknobs and switches;
Sanitation rounds conducted four times daily with attention to all touchpoints, such as railings, handholds and doorknobs.
Sanitation of adventure equipment after each use;
Use of personal protective gear such as masks during certain events and as situations require (including transfer on and off the ship);
Crew member training in COVID-19 symptom observation, identification and reporting, and PPE equipment training.
For now, UnCruise is the lone company returning to Alaska, something that early on looked more promising. In May, UnCruise and a handful of other operators
joined a coalition aimed at advocating on behalf of the small-ship operators
in the United States. As recently as this month, other companies, such as American Cruise Lines had planned, then subsequently scrapped cruises in Alaska. Even a return to the U.S. rivers has been fraught with difficulty as COVID cases began spiking in June.
A successful UnCruise restart could represent a significant step forward for the cruise industry, especially as it relates to small ships. Undoubtedly, protocols and successes or failures will be scrutinized around the industry.
"It's a pretty hardy guest that is going to come on these trips," Blanchard said of the first few sailings, noting no cruise line can guarantee someone won't get COVID onboard but that each company will take every precaution to reduce the risk as much as possible.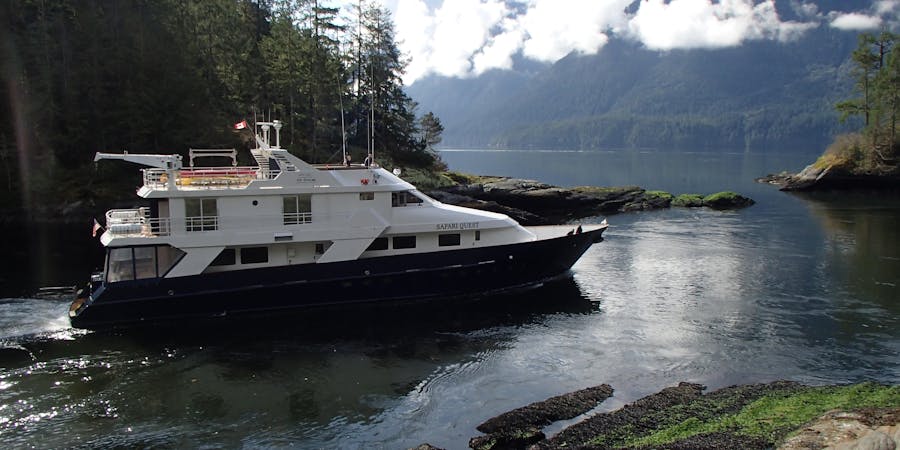 Blanchard remains optimistic -- and not "cautiously optimistic", he emphasizes. UnCruise is also eying a return on Safari Quest, which sails the Columbia and Snake rivers in the Pacific Northwest, for four cruises, as well as a December 5 return to Hawaii on Safari Explorer.
The CEO, who calls Juneau home, will be at the dock Saturday to see passengers off, and he'll sail the line's August 15 itinerary, which will host media, including Cruise Critic. He's "Captain Dan" to the line's loyal passengers, who also like to add an "F" to the start of the company's name.
For now, the cruise line is emphasizing that the return marks the debut of a new UnCruise.
"I think the future is really where it's at," Blanchard said. "I think the future for UnCruise is going to be not only a return to our roots, but it's going to be an amped up UnCruise Adventures."
That bright future is likely to include expansion for UnCruise over the next two years, Blanchard said, noting it will take six months to a year of heavy lifting. 
"We see the future for our brand is probably better than any small ship brand or big ship brand on the market," he said.