For first time cruisers the sheer volume of cruise options can be bewildering. It's tough to know what size of ship would suit, the type of cruise to choose -- even where in the world to cruise from.
But fear not, we've created a guide to some of the best options around for new-to-cruisers looking to find their sea legs. Whether you are after a family fly-cruise round the Med, a short-break cruise to France or even a bucket list Transatlantic voyage -- we've got it covered.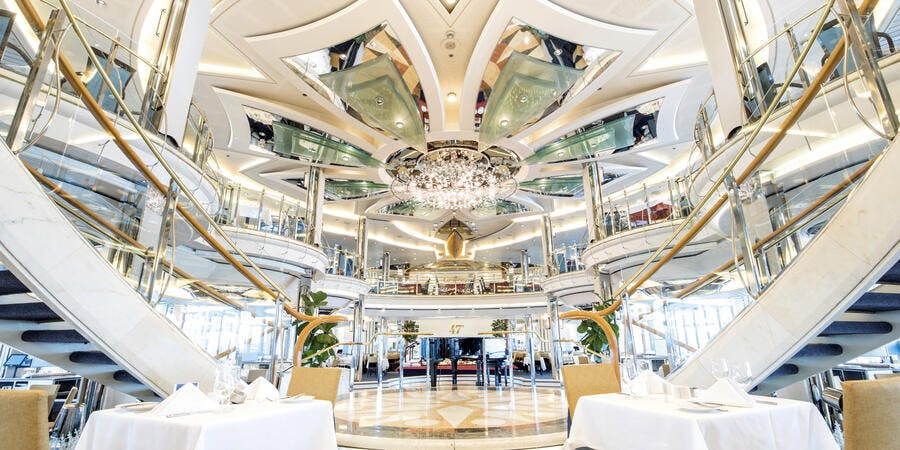 Best for First Timers
Why?
Marella Cruises will feel very familiar to anyone who has ever taken a Thomson (or Tui) holiday, with lots of British touches in terms of food and entertainment and all-inclusive of tips and booze. The line currently operates six ships -- Marella Dream, Marella Celebration, Marella Discovery, Marella Discovery 2, Marella Explorer and Marella Explorer 2, which launched in April 2019.
Ship Highlights
There's quite a divide between the two older vessels (Dream and Celebration) and the newer ones (though note these are not new vessels); both in terms of size and amenities. The newer ships boast more balcony cabins, amenities (climbing wall, outdoor cinema) and eating and drinking choices (speciality restaurants and bars).
Where do they go?
The ships divide their time between the Mediterranean over the summer months and the Caribbean and Canary Islands in the winter.
Best for Cruises from the UK
---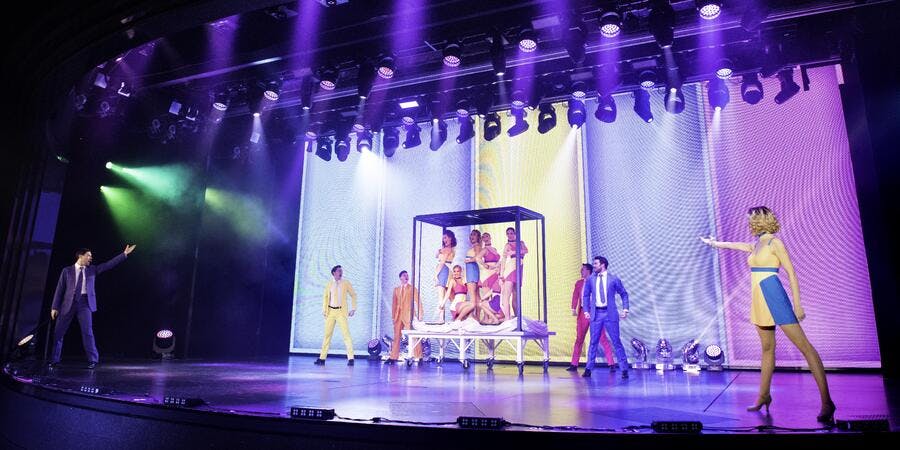 Why?
P&O Cruises is the longest and most established cruise line sailing from British shores, with more than 180 years of history. It has a fleet of ships sailing from Southampton, including its newest ship, the 3,647-passenger Britannia; and twin sisters Azura and Ventura, which carry 3,100 and 3,080 passengers, respectively. Its newest ship -- Iona -- launches in May 2020 and will be the biggest ship purpose-built for the UK market, with a passenger capacity of 5,200. All four are family-friendly ships.
Ship Highlights
Britannia takes all the most popular aspects of P&O Cruises' ships -- Olly Smith's The Glass House, Atul Kochhar's Sindhu, the line's link-up with Strictly Come Dancing, The Crow's Nest -- and includes or enhances it. You'll find 56 craft beers in Brodie's Pub; 20 or more different types of British gins in the Crow's Nest and Strictly judge Craig Revel Horwood on selected cruises. Iona meanwhile promises even more choice with an astonishing 30 restaurants, 12 bars and 13 entertainment venues.
Ventura also adds some glitz and glamour to the usual cruise repertoire by teaming up with famous names like celebrity chef Marco Pierre White, who creates the Gala Dinner in the main dining room.
Where do they go?
Britannia, Azura and Ventura spend the summer season sailing to the Mediterranean, Canary Islands, Norway and Fjords, and the Baltic; as well as short break cruises to the Channel Islands and Belgium and Holland. Cruises ranging from two to 17 nights. Iona will sail its first summer season in the Norwegian fjords and Iberia and the Canary Islands over winter 2020/21.
---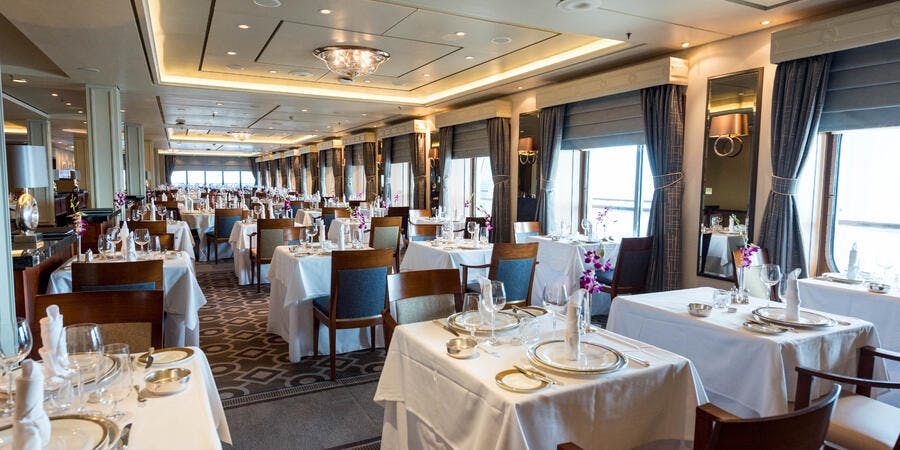 Best for Transatlantic Crossings
Why?
Cunard celebrated the 175th anniversary of the first Transatlantic crossing from Liverpool to New York in 2015. Today, it runs the only purpose-built cruise liner in service, and offers a seven-night crossing from Southampton on Queen Mary 2, the biggest and most amenity-laden vessel in the fleet. The crossings are well known for their traditions, service and style, and aim to recapture the golden era of shipping before the days of flying.
Ship Highlights
The most elegant big ship at sea, QM2 harks back to the romance of ocean cruising -- and the old traditions, such as class divisions, with passengers divided between the Queens Grill, Princess Grill and everyone else.
Dining is a grand occasion, while afternoon tea is a formal, white-gloved affair. Yet, the ship still offers modern comforts like a state-of-the-art gym and health spa, one of the largest libraries at sea and the first planetarium at sea.
Where does it go?
Queen Mary 2 spends the majority of the year (spring to autumn) crossing the Atlantic between Southampton and New York. Some transatlantic cruises start in Hamburg.
---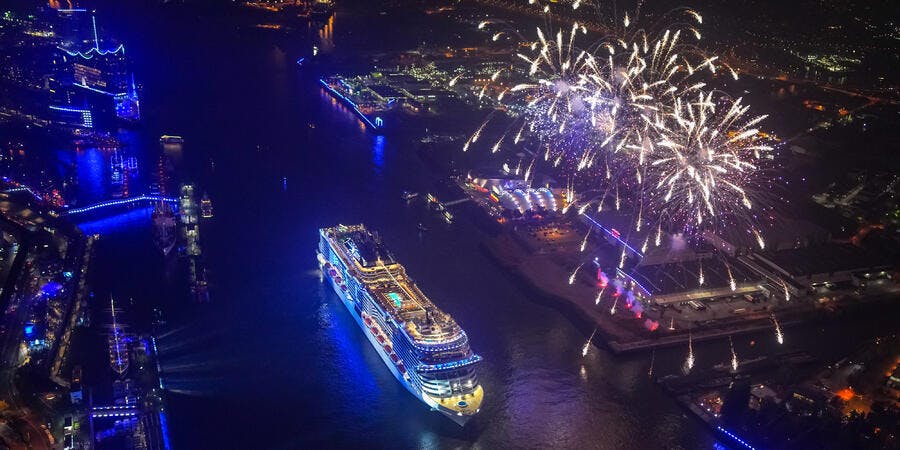 Best for Mediterranean Fly-Cruises
Why?
With a heavy-leaning Italian ambience and year-long sailings throughout the Mediterranean, it's no wonder MSC declares the Mediterranean the heart and soul of its global operation. Winter cruise ports of call include such cities as Messina, Barcelona and Santorini. MSC Grandiosa is the line's biggest, splashiest ever, which debuted in November 2019.
Ship Highlights
The first ship is the third in the line's award-winning Meraviglia class of ships and includes an indoor promenade with an 93m-long ever changing LED ceiling; LEGO-themed kids' club; new specialty restaurants with Michelin-starred chefs, an outstanding spa and thermal suite and a multitude of activities, including a kids water park.
Where does it go?
Grandiosa spends the summer sailing between Italy, Spain, Tunisia and Malta.
---
Best for Caribbean Fly-Cruises
Why?
Norwegian started the move toward onboard flexibility with its "Freestyle Cruising" concept, enabling passengers to eat where, when and with whom they want. The 4,000-passenger Norwegian Encore, is the line's newest ship and is based in Miami over the winter and offers Caribbean cruises.
Ship Highlights
Passengers are never bored on Encore, which host Broadway-quality performances, in the form of two shows "Kinky Boots" and "Choir of Man". It's also got a 10,000-square foot gaming area complete with VR rides, simulated F1 and a VR maze. There are 30 bars and restaurants onboard including a wonderful brew pub, a whisky bar, a mojito bar, a Mexican restaurant and a steakhouse. Lodging options range from studios for solo travellers to suites complete with concierge and butler service in the suites-only enclave of The Haven.
Where does it go?
Encore is based in Miami over the winter months and offers seven-night Caribbean cruises.
---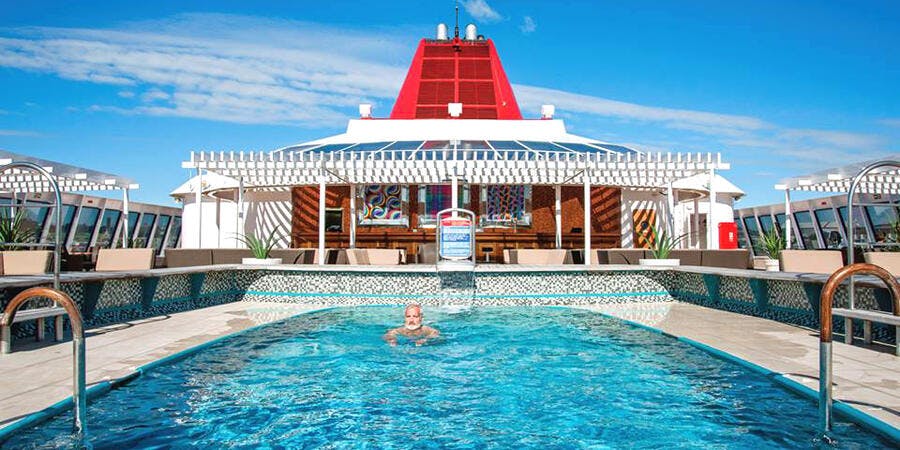 Best for Traditional Cruises
Why?
Fred. Olsen is a family-owned company with a strong following among British cruisers who love the cosy, friendly atmosphere aboard its ships. The line offers more of a taste of how cruising used to be with set meal times, formal nights, captain's cocktail parties, onboard lectures and after-dinner quizzes. While Fred. Olsen does attract families on some of its ships, the line mainly appeals to an older clientele. The 1,360 passenger Balmoral, which launched in 2008, is the line's biggest, but there are cosier choices like Boudicca, Braemar and Black Watch, which all carry fewer than 1,000 passengers.
Ship Highlights
Fred. Olsen ships have all the expected amenities -- swimming pools, hot tubs, beauty salons, card rooms, etc. Balmoral, refitted in November 2017, features two pools and a show lounge, while Braemar, also refitted in 2017, features a number of bars and lounges, two pools and a small spa.
Where do they go?
Fred. Olsen ships depart from a huge range of UK ports on cruises to the Mediterranean, Northern Europe, the Caribbean, and the Baltic, as well as sailings to the Americas and round-the-world cruises to the South Pacific, Australia and Asia.
---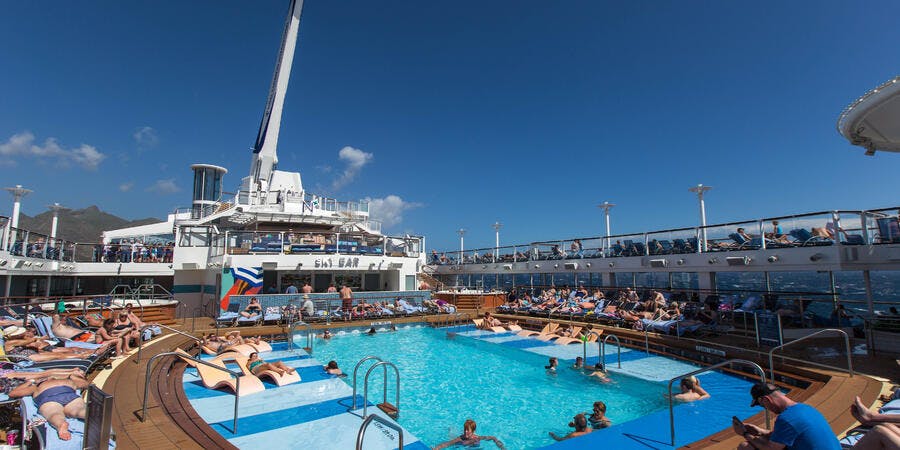 Best for Family Cruises
Why?
Royal Caribbean International is one of the largest US cruise lines, with a very family-friendly focus, and usually has two ships in the UK seasonally, but this year (2020) will have just one: Anthem of the Seas, based out of Southampton. The ship was last here five years ago and proved a huge hit, with a range of fun-filled family activities including bumper cars, a dedicated kids splash zone, a huge kids club and a robust childrens activities programme onboard.
Ship Highlights
The 2015 ship is part of the line's ground-breaking Quantum-class" and includes, amongst other things, a jewel-shaped glass capsule that rises 300 feet above sea level, providing 360-degree views from high above the ship; and the SeaPlex, the largest indoor sports and entertainment complex at sea, with attractions ranging from bumper cars, roller skating and video gaming to a circus school, complete with flying trapeze classes. The ship has 19 restaurants and numerous bars as well as West End-quality entertainment onboard in the form of "We Will Rock You".
Where does it go?
Anthem of the Seas offers sailings that range from four-night mini-cruises to 14-night voyages to the Mediterranean and Canary Islands until October when it returns to the US.
---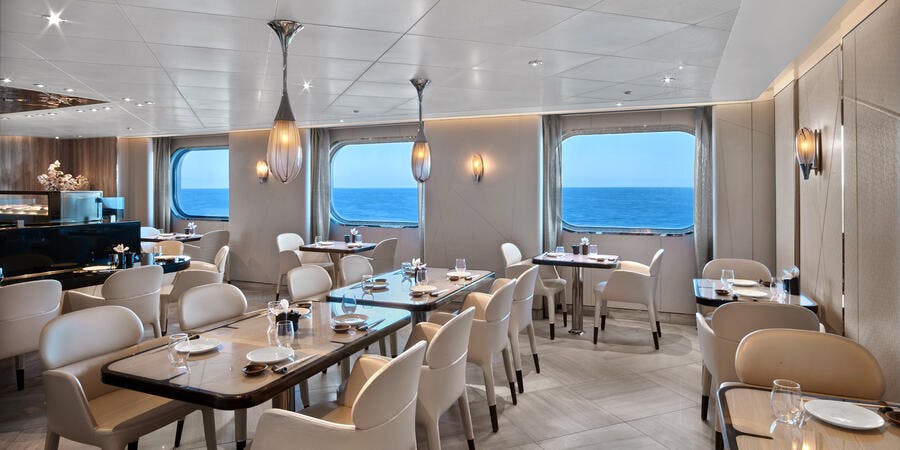 Best for Luxury Cruises
Why?
Seabourn prides itself on being at the very top of luxury cruises, with impeccable service, desirable destinations, inclusive extras like coffee and cocktails, and the highest ratio of space per guest in the industry, all in an intimate and unpretentious setting with like-minded passengers. The fleet's latest and most luxurious are Seabourn Ovation (2017) and Seabourn Encore (2016).
Ship Highlights
All three ships include the signature Seabourn Square, a "living room" instead of a lobby with easy chairs, sofas, cocktail tables and concierges; the largest indoor and outdoor spa on any luxury ship; private verandas on 90 percent of suites; whirlpools, swimming pools and sun decks; a nine-hole putting green; and a panoramic Observation Bar. Various dining options allow passengers to eat restaurant-style whenever, wherever and with whomever for every meal. They can also sample tasting menus or enjoy grilled specialties on the patio.
Where does it go?
From seven-night Caribbean and Mediterranean cruises and journeys throughout Southeast Asia, South America and Africa to 100+-night jaunts around the globe, these ships offer a virtually endless range of destinations and cruise types.
---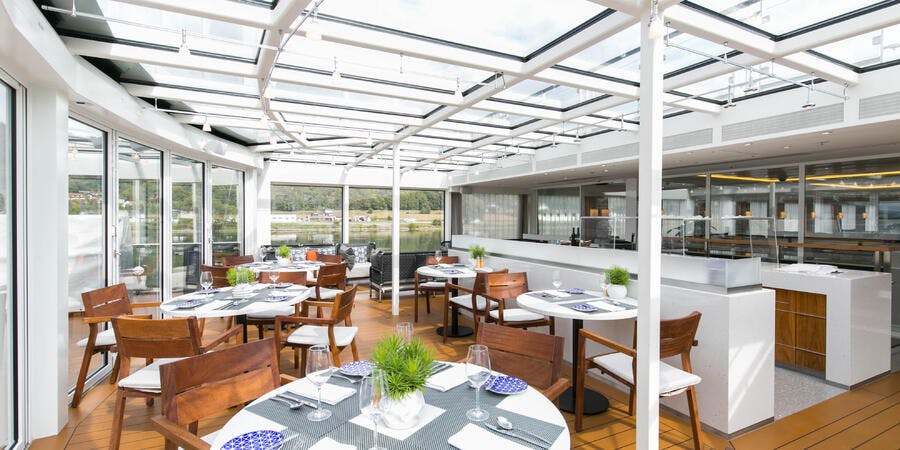 Best for River Cruises
Why?
Viking River Cruises is one of the most established operators on Europe's waterways, with a fleet of 60 vessels that offer sailings on the major rivers of Europe, Russia, the Ukraine, China, Vietnam and Cambodia.
Ship Highlights
Established in 1997, Viking Cruises is the world's largest river cruise line, with some 60 river ships sailing the waterways of Europe, Russia and the Ukraine, Egypt, China, Vietnam and Cambodia. Viking River's Longships, the largest and most contemporary class of ships on Europe's rivers, were created specifically for river cruising. Sleekly Scandinavian in design, these 190-passenger vessels feature all-outside cabins, two-room suites, real balconies and several dining venues whose cuisines range from formal to light-fare. The Aquavit Terrace, a special feature of the Longships design, functions as an indoor/outdoor restaurant and lounge. Alfresco dining -- rarely available on river lines -- is so popular with travelers that Viking has added more dining settings.
Where does it go?
Vessels cruise the major waterways of Europe including the Rhine, Danube and Douro; Russia's Volga, the Nile, the Yangtze and the Irrawaddy, offering trips from eight to 10 nights.
---
Best for Value-Priced Cruises
Why?
The UK's cheapest cruise line offers exceptional value, undercutting the competition with low rates and special offers. CMV offers various group discounts, Super Fare discounts up to 25 percent off for early bookers and a "Bring a Friend" option from only £39, which allows a third or fourth passenger to share select cabins with two full-fare-paying adults. The fleet consists of six small ships -- Marco Polo, Astor, Astoria, Magellan, Columbus and Vasco da Gama -- departing from a range of British ports that include London Tilbury, Hull and Liverpool.
Where does it go?
All six offer a range of destinations, including the Caribbean, Mediterranean, Baltic, Norwegian Fjords, the Arctic Circle the Amazon, the Sea or Cortez and Australia.
---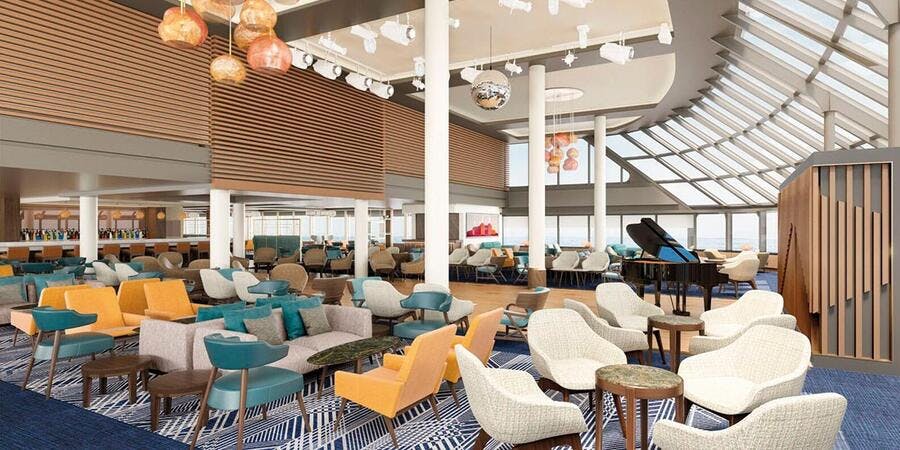 Best for Over-50s
Why?
Saga is a British-based cruise line that's exclusive to passengers 50 years of age or older. The ships and cruises are designed specifically with this demographic's needs in mind, placing an emphasis on comfort, service and ease of travel. It operates two small ships: Saga Sapphire (706 passengers) and Spirit of Discovery, which launched in summer 2019. A second new-build is on the way, which will replace Saga Sapphire: Spirit of Adventure, which launches in 2020.
Ship Highlights
Saga prides itself on its attentive service, from door-to-door chauffeur service, porters carrying your bags upon arrival to tuxedo-clad waiter service in the Dining Room and pampering experts at the spa. Additional amenities include a welcome cocktail party, a theatre, a traditional library, a ballroom, 24-hour room service, bars and lounges. Saga also includes all tips and is also excellent for solo travellers.
Where do they go?
The ships go all over the world, offering a variety of cruises to the Caribbean, the Mediterranean, the Far East, Europe and the Netherlands, many from their homeport of Dover.
---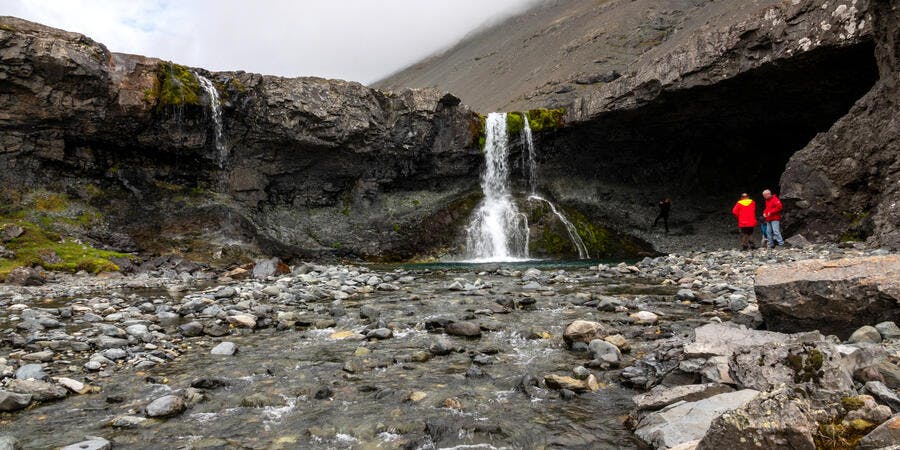 Best for Adventure
Why?
Hurtigruten has been plying the Norwegian coastline for well over 100 years, from Bergen in the south to Kirkenes, some 140 miles above the Arctic circle operating 365 days a years, come rain, shine or blizzard, with a fleet of eleven ships operating both northbound and southbound routes. The line also has a fleet of Expedition ships, including the newest, MS Roald Amundsen, the world's first hybrid ship. The Expedition ships operate in the High Arctic, Greenland, Iceland and Antarctica, offering some extraordinary adventures including snorkeling in polar waters, husky-sledding, staying in an ice hotel and chasing the Northern Lights.
Ship Highlights
The ships vary both in terms of size and amenities, but what they all have in common is they are not a "cruise" ship in the modern sense of the word, so do not expect a cruise director on the Tannoy, shops selling duty free goods and big shows in the evening. The ships have basic amenities such as a sauna and a hot tub or two, a café and a main dining room and plenty of spots to watch the wildlife swim by. Cabins are toasty, but do not expect many balconies.
Where does it go?
The coastal voyage ships ply the Norwegian coastline from Bergen to Kirkenes year-round on 11-day voyages, or partial voyages. Some then are re-deployed to offer Expedition cruises to the North Pole in the summer months and the South Pole over the winter.
---
---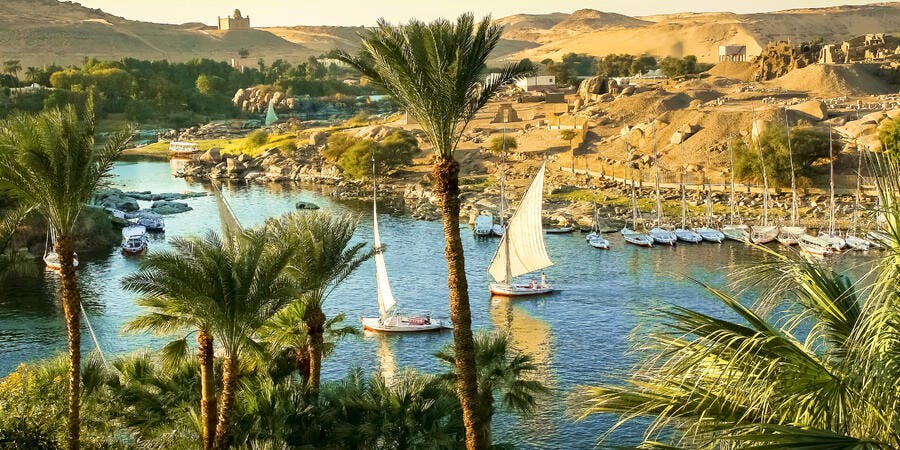 Best for Greek Islands Cruises
Why?
Celestyal Cruises gives you the opportunity to arrive early and stay late on an island, and stay overnight at two destinations (Mykonos and Santorini), as well as call in at tiny islands like Patmos and Samos. You would be hard-pressed to find another line which offers this level of immersion, and opportunity to get to know a region such as Greece so well. Next year, they will offer Istanbul, Cyprus, Egypt and Ashdod, Israel.
Ship Highlights
Celestyal operates just two ships -- Celestyal Crystal and Celestyal Olympia -- both of which are fairly old and small (1,200 and 1,664 passengers respectively) by modern cruise ship standards, which means that onboard activities are limited to a single pool and a few hot tubs. However, what you will find is outstanding service, superb Greek food, good entertainment and lots of public space.
Where does it go?
In 2020, Celestyal Crystal offers a "Three Continents" itinerary, calling in at Istanbul, Cyprus, Egypt and Ashdod (Israel), as well as continue with its immersive Greek islands cruises, calling in at Mykonos (overnight), Milos, Santorini (overnight), Heraklion, Crete; and Kusadasi (Turkey).
---